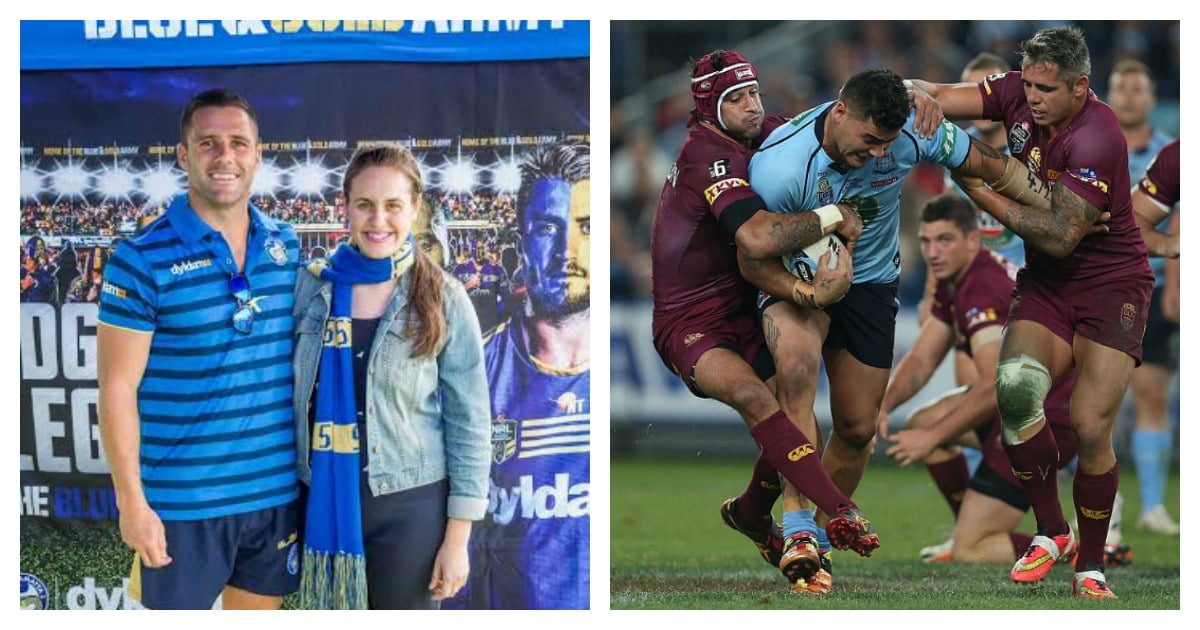 Women of Australia. If you love sport as much as I do or someone in your household does, you'll know that the State of Origin (SOO) has arrived.
You'll probably notice a lot of people wearing maroon and blue jerseys today. Sausage rolls, packets of chips and tomato sauce will be sold out at the local supermarket. Names like Paul Gallen (captain of the NSW side) and Cameron Smith (captain of the QLD side) will become part of the conversation today.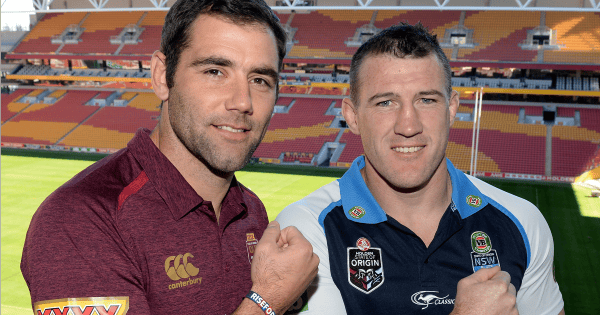 Cameron Smith (left) and Paul Gallen (right). Image via Getty.
If you're unfamiliar with the State of Origin, let me enlighten you. It is an annual best-of-three competition played between the NSW Blues and the Queensland Maroons. Over 36 years, SOO has developed into one of Australia's greatest sporting rivalries and last year, Games I, II and III were in Australia's top 5 rating television programs, with Game II taking out top spot for 2015.
While it might seem like just sport to you, I would argue there are some life lessons to be gained from watching SOO tonight.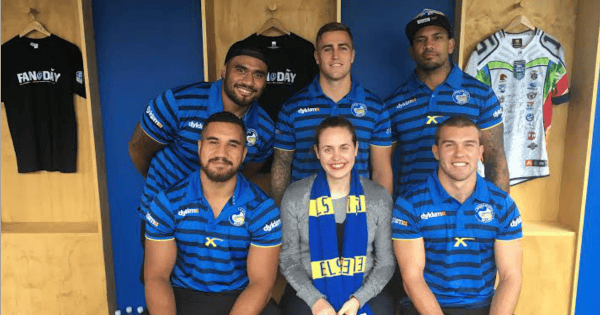 Mary with her local club team - Eels. Image: supplied.
1. Resilience.
Or more specifically, the resilience of the blues fans. NSW go into this series having won only one out of the last 10 series. Do you know what it is like supporting a losing team year after year? It takes an iron will! Rugby league fans call this pure dominance and for those of us who haven't given up on the sky blue jersey, we'll be hoping that our resilience pays off and the Blues begin the 2016 series with a win.
2. Sport can lead to real conversations about serious issues.
Often unreported is the NRL's commitment to community initiatives like 'Rugby League Reads', 'Learning about League' and 'Voice Against Violence'. This year, SOO will again be used as a platform to encourage men to have conversations about mental health, something I know can be an awkward topic.
The 'State of Mind' program involves 22 volunteer ambassadors across all 16 clubs who are mental health first aid certified and use their voices through appearances and community visits to increase mental health literacy. SOO will feature a new ad during the broadcast, but in the meantime here's my all-time favourite ad encouraging men to have a go at talking about their feelings.
3. The NRL is an open and inclusive sport
Much has been written about a 'bad culture' in the NRL. The reality is, sport is a microcosm of society and so long as issues like domestic violence are prevalent in society, they will be reflected in sport. This does not make it ok, but it's unfair to pretend these issues are specific to the NRL.