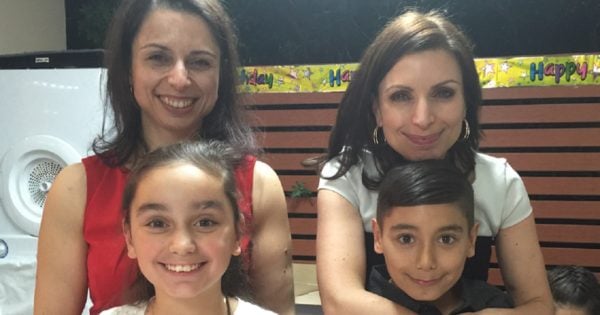 I wasn't expecting to feel so sad at the thought of my first child starting high school.
Philip, 12, is counting down the days until his primary school experience is over and he begins high school. Every couple of days we have a meeting or an assembly or some sort of event marking the completion of his primary education and I keep waiting for him to feel sad at the thought of leaving the only school he has ever known.
I feel sad. I still remember the day he began and I'm startled at how quickly it went by. How on earth can I be old enough to have a child in high school? And how weird is it that he'll be attending the same high school I did?
My first-born child isn't in the least bit sad. He's struggled at school for the past couple of years and while I got pretty sick of hearing how school "sucked" I took it as a good sign.
He was definitely ready for high school and it couldn't come soon enough.
I just didn't expect to feel so bereft, but not just bereft. There are so many emotions. I'm melancholy, excited for him and fearful of keeping him safe.
He has food allergies, so that's one concern, but also high school can be pretty tough. As much as I try and forget them, memories of torturous moments keep flashing in my mind. Philip seems to think high school will be amazing, like some sort of oasis of education and comradery.
It will be a bit like that but it's also a bit hard.
"Most parents will be used to being involved in their child's education, but high school is a time for letting go," we were told at our introductory session at the school. That hadn't yet occurred to me.
While popping into his current school makes me feel connected to him, in high school he's very much on his own. It's another phase of me having to let go of him a little, one of many I've had to live through as a mum and it's getting harder.