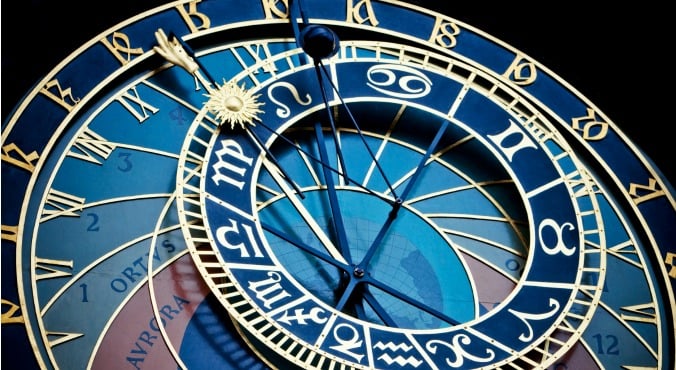 Image: iStock.
Even those of us who think star signs are total bollocks can't resist scanning the horoscope section of the paper every Sunday morning. Come on, you know you love it.
There's something weirdly delightful about being ascribed tailored personality traits based on your date of birth, even though those characteristics are vague enough to apply to just about anyone on the planet (this is called the Forer effect).
RELATED: Found! The cult beauty product for your star sign.
However, reports this morning suggest the zodiac has been lying to us, and not just about that lottery win you were meant to have last week. Not to alarm you, but there's a good chance you're not the fiesty Sagittarian or analytical Virgo you've always been told you were; in fact, you could belong to an astrological sign that hasn't even existed until now.
Cue: hysteria. So why are we taking this opportunity to strip you of your (star sign) identity?
The zodiac was conceived roughly 2000 years ago by the ancient Greeks, who devised star signs based on the constellations that sat behind the sun at the time.
However, according to the BBC's Stargazing Live, the Earth's position in relation to the stars has been constantly changing over the ensuing centuries, due to a 'wobbling' of the planet caused by the moon and the sun.
RELATED: Control freaks, psychology has you sussed.
Astronomer Dr Radmilla Topalovic told the program that the original constellations are now out by a month — but the astrological calendar hasn't been updated to reflect this shift. Oops.