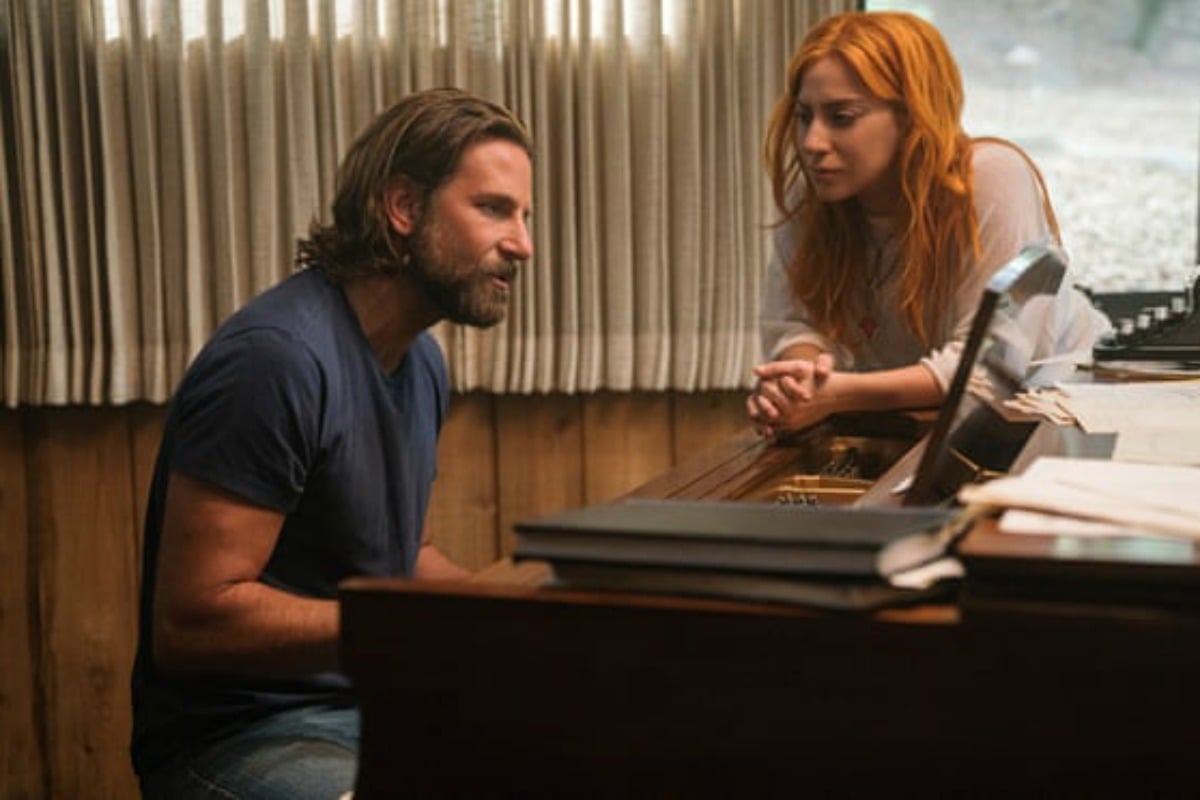 Note: This article contains spoilers for A Star is Born. 
This is your chance to… leave.
*****************************
*************
******
*************
*****************************
This post also deals with suicide, and may be triggering for some readers.
When I walked out of the movies after seeing A Star is Born, I couldn't fault it.
The tears had been slowly drawn out of me for the better part of two hours, until that goddamn dog had me full-blown ugly crying. Then there was the song. And the brother. But mostly the dog.
As I've processed the film, however, and discussed it relentlessly for several days, I've come to the point where I can admit something: it wasn't perfect.
EXCEPT IT WAS.
But no really, there are flaws in every piece of art, no matter how powerful.
BUT BRADLEY COOPER.
I know. I know.
Gradually, I've parted with my idealistic love, and come to the conclusion that there were three things that didn't quite make sense about A Star is Born. I noticed them during the film, but didn't want to talk about them because doing so might hurt the gods who are Bradley Cooper and Lady Gaga.
But now, I'm ready.
It's super unclear what era the story is set in
While there are several hints that the 2018 version of A Star is Born is set in modern day America, there's a strange reference to a significantly earlier time.
When Bradley Cooper's character Jackson asks Lady Gaga's Ally whether she writes her own songs, she says she sometimes writes on a typewriter, which seems to indicate the film in set in a time pre-computers.
Later, however, Ally's on-stage performance with Jackson becomes a hit on YouTube, implying the story is taking place in at least the last decade.
Some further research suggests that the 'typewriter' line may have been a nod to Lady Gaga's personal songwriting style, as fellow songwriter Julia Michaels told Harper's Bazaar Lady Gaga pulled out a typewriter to co-write the film's song, Heal Me.