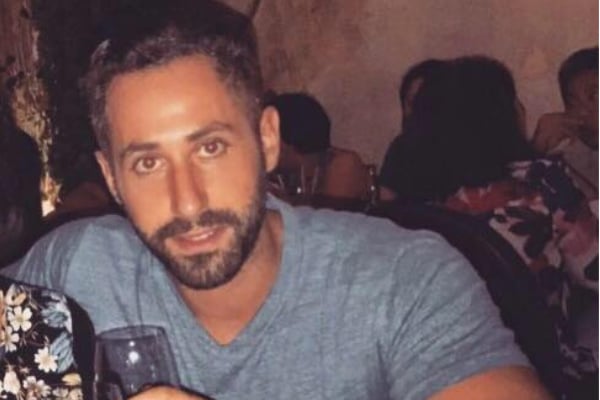 – With AAP.
1. Sydney father-of-one stabbed in the neck after making a noise complaint.

A young dad is lucky to be alive after being stabbed in the neck at a park in northwest Sydney on Saturday night.
David Sidhom, 29, was getting ready for bed with his wife and baby boy around 9pm when he decided to approach a group of teenagers at Ridgeline Park across from his The Ponds home.
He asked them to keep the noise down but the request led to a fight and ended with Sidhom being stabbed more than once in the neck, news.com.au reports.
Mamamia's daily news podcast The Quicky will get you up to speed on what you need to know today…

"This male left his residence in Marsh Street to approach the group about a noise complaint – a reasonable request – and it has escalated into a life-threatening incident," Inspector Glen Jacobs told media.
The group of teenagers, believed to include eight males and a female, fled the scene in different vehicles.
Paramedic Joe Ibrahim said Sidhom suffered three wounds, including one up to 15 centimetres long.
"Just the nature of where the stab wound was to the back of the neck, if it was too far forward, it could very well have severed his trachea or his breathing tube," he said.
"And if it was just a little bit to the left, he very likely could have ended up as a quadriplegic."
Sidhom staggered home after the attack and his wife called triple-0. Sidhom was treated at the scene before being taken to Westmead Hospital.
He is in a stable condition, a Western Sydney Local Health District spokeswoman told AAP on Sunday afternoon.
Police are appealing for information and inquires continue.
2. David and Louise Turpin to spend at least 25 years in prison for the abuse and torture of their 13 children.
NEW: David and Louise Turpin, California parents accused of torturing and holding captive most of their 13 children, plead guilty to 14 felony counts against them, prosecutors say. https://t.co/Hk0Couq9Gz pic.twitter.com/Mk8Wy52Pon

— ABC News (@ABC) February 22, 2019