Nadia Bartel
The fashion blogger and owner of The Con-nection was a stand out at the Melbourne Cup, dressed in Thurley. A big shout-out goes to Victoria Novak for the bespoke crown and earrings, too. If Bartel's Instagram activity is anything to go by, it looks like she even self-styled this one.
If so, huge effort. We're fans.
Click through to see Nadia's outfit in the gallery below…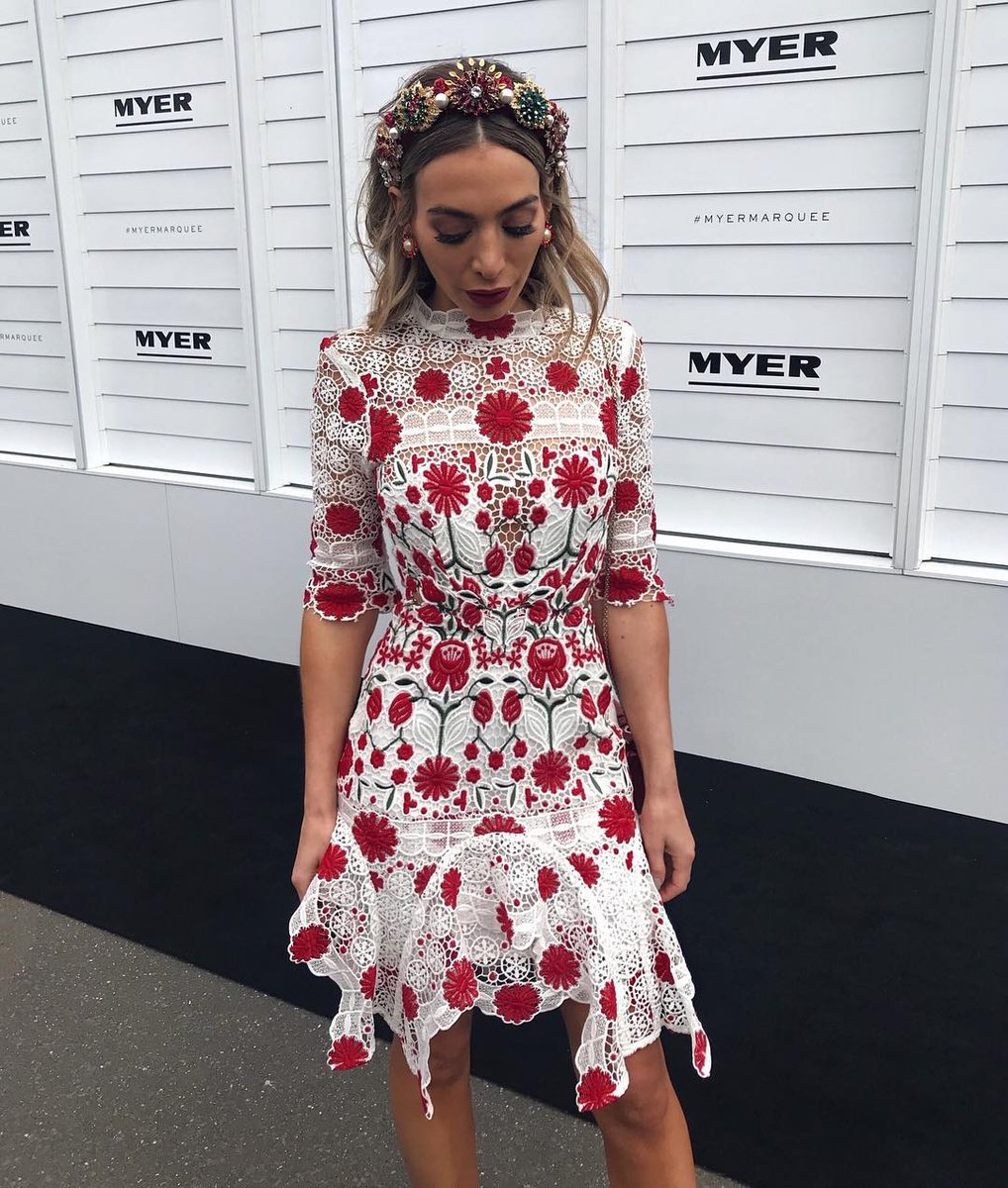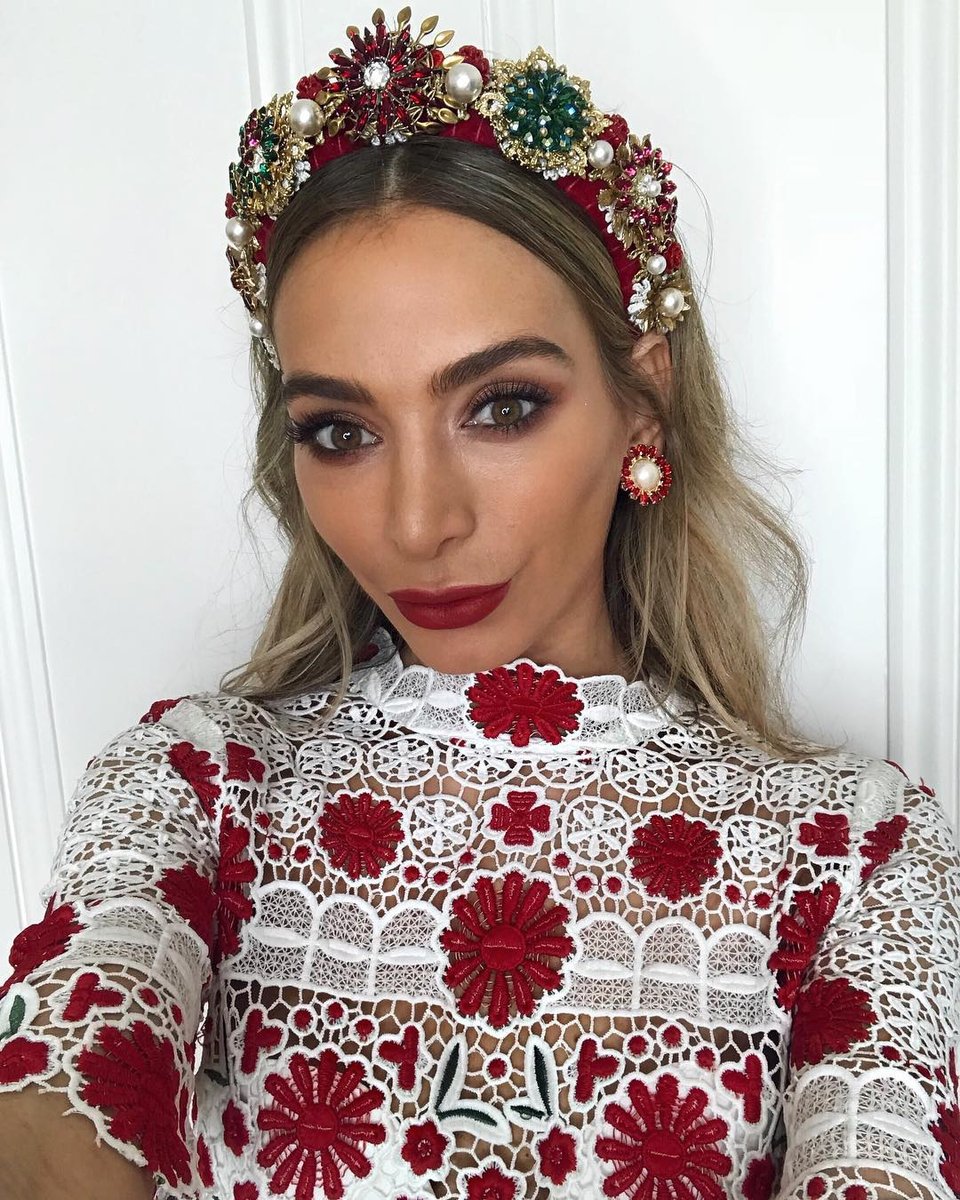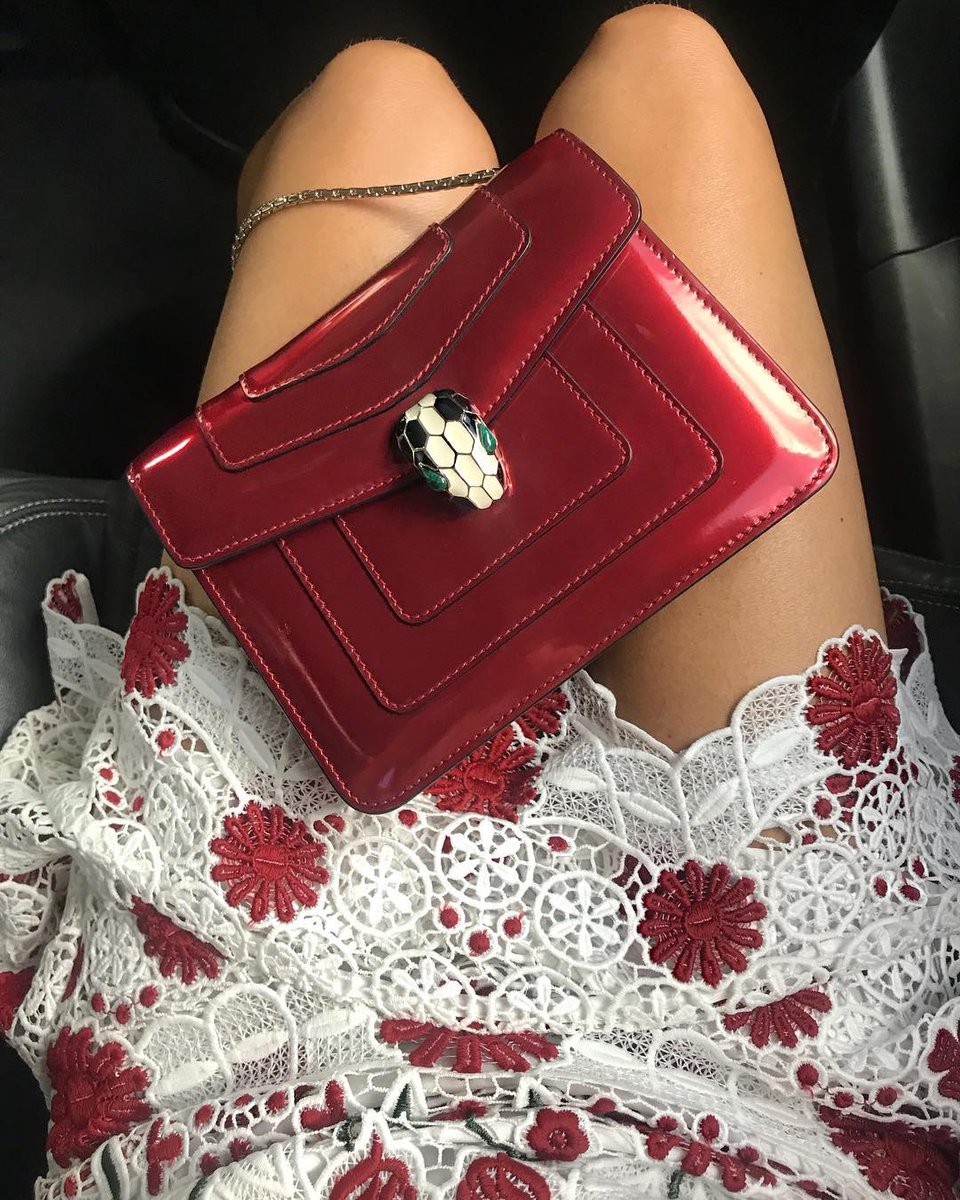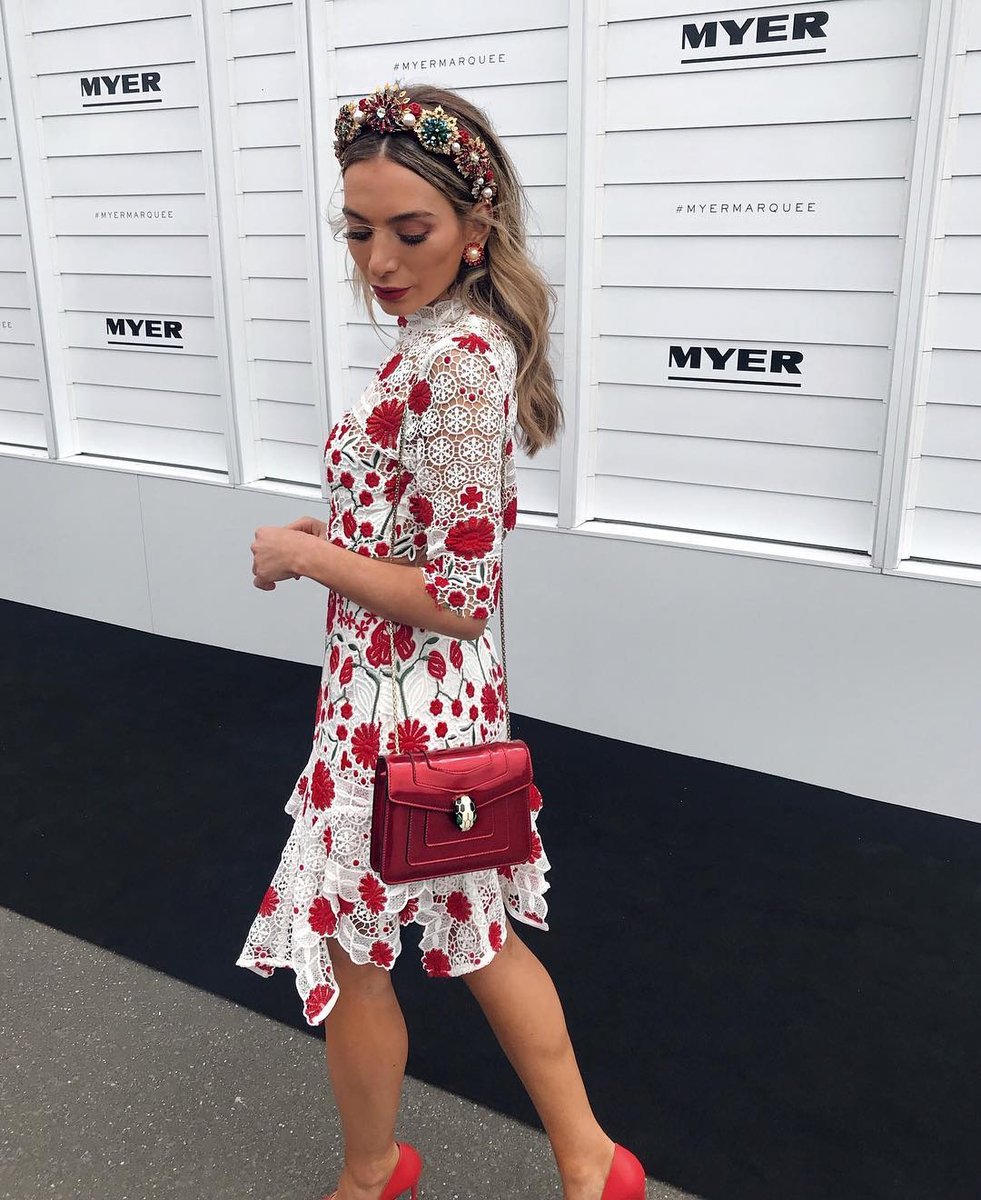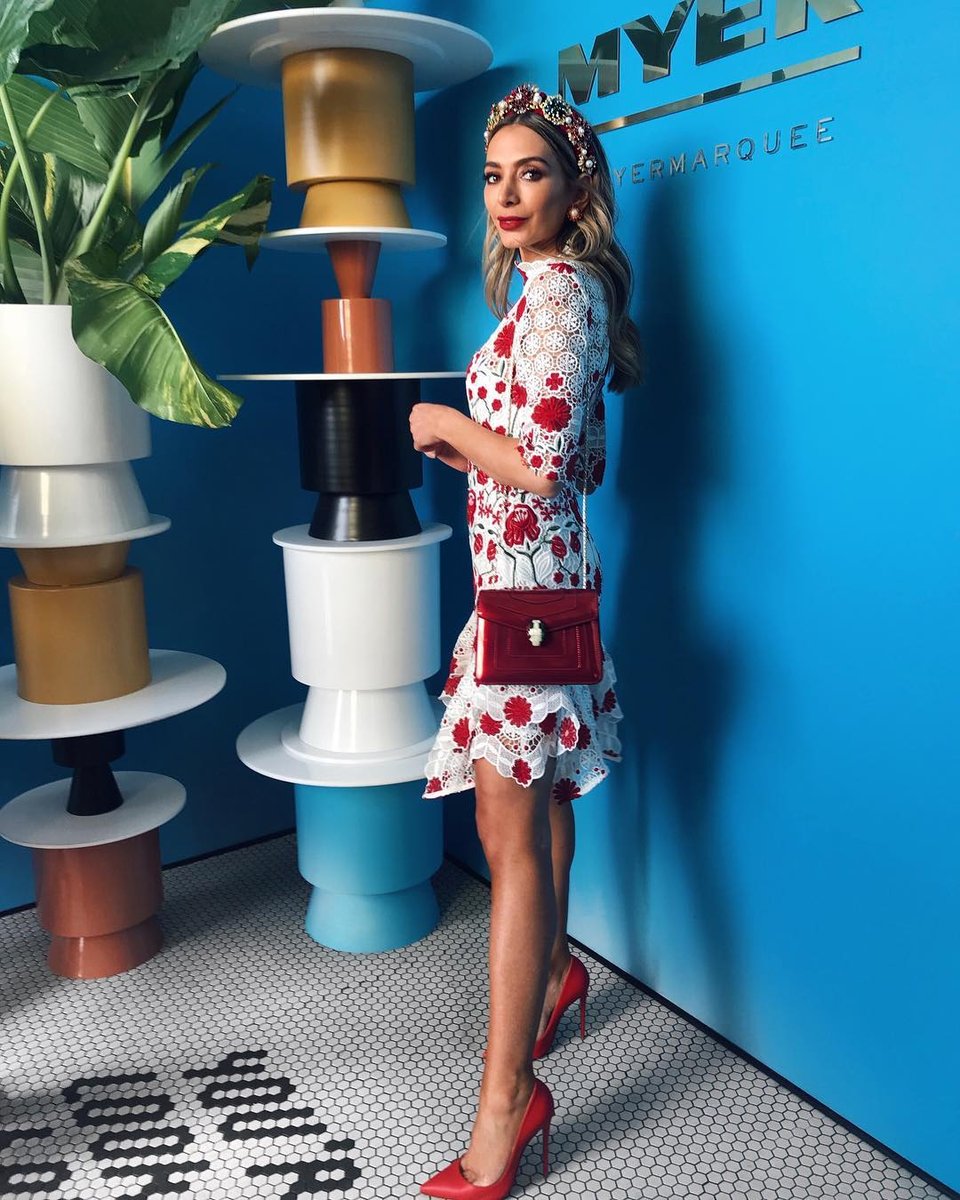 Jodi Gordon
For all we laugh at how insidious millennial pink is in fashion – and, well, everything – this year, we could actually eat this pink Talulah dress Jodi Gordon donned for Cup day. Marina Didovich styled this look, complete with a bespoke Victoria Novak headpiece, too. Honestly, pink wins this round. Victoria Novak, too.
Click through to see Jodi's outfit in the gallery below…
Jennifer Hawkins
Because it wasn't always all about colour, Jennifer Hawkins descended on Derby Day in this stellar Jonathan Simkhai number. (Francesca Cumani did too, while we're here.) With an Ann Shoebridge hat to boot, we're aware Hawkins could pull off a velvet tracksuit, but felt the need to point out we're especially big fans of this look.
Click through to see Jen's outfit in the gallery below…
Elyse Knowles
There are not many people in this world who could pull on a orange mini with statement shoulders and make a best-dressed list. (Believe you me, I tried for a school formal once.) The reality TV star, styled here by Lana Wilkinson, literally brightened a gloomy Tuesday with a custom Cappellazzo Couture dress that almost blinds you. With a Kim Wiebenga headpiece, Elyse Knowles gets our votes for this Spring racing season.
Click through to see Elyse's outfit in the gallery below…
Rozalia Russian
In what was a pretty predictable Spring racing season fashion-wise, blogger Rozalia Russion threw caution to the wind with this fun Nicola Finetti dress and, in our humble opinion, it paid off in spades on Cup day. A look styled by the inimitable Kate Gaskin, Russian's Demi Millinery bow was a stand out and so too were the Harlequin Market earrings falling from her lobes. Big points for the creative look. We're no fans of boring.
Click through to see Rozalia's outfit in the gallery below…
Did we miss any? Who took the cake for best dressed during the Cup Carnival?