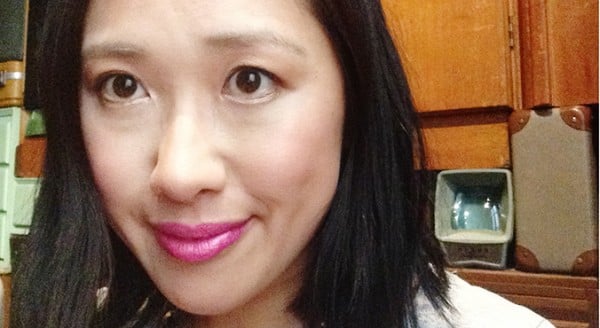 Carla's spring racing makeup look, by Too Faced Cosmetics. (Source: Supplied.)
One thing I love to do in springtime is go to the races with my buddies, while wearing my cutest cocktail dress. Or at the very least I like to wear a sequinned headband to work on Melbourne Cup day and watch "the race that stops the nation" while drinking water from a plastic flute (no alcohol for me, after writing this story).
The problem is that I have no idea how to do my makeup for such a ladylike occasion. My rock'n'roll smokey eyeliner look never seems to suit a delicate, feminine fascinator.
That's where Jenny Fitzpatrick, makeup artist for Too Faced Cosmetics (available exclusively at Mecca Maxima), helped me out. She created this beautiful, spring racing-inspired makeup look.
Some brilliant beauty tips I picked up from Jenny along the way were:
Use primers underneath your makeup to make it last all day long. The primers she used were Hangover Replenishing Face Primer ($47), Shadow Insurance Anti-Crease Eye Shadow Primer ($29) and Lip Insurance Lip Primer ($28).
Use 3 shades of foundation to conceal and contour. Jenny used Born This Way Foundation ($58) all over my face in Warm Nude, the Ivory shade to conceal under my eyes, and Honey to contour. Interesting, right?
Apply highlighter before blush. Swipe your brush across the palette in a gentle, horizontal movement. Candlelight Glow Highlighting Powder Duo ($43) was swept along my cheekbones and cupid's bow.
Okay, not to boast or anything but I was totally right when I said that hot pink blush (such as Love Flush Blush, $38, in the Justify My Love shade) makes you look younger and more awake. Jenny told me so! Also, apply blush using criss-cross strokes of your brush.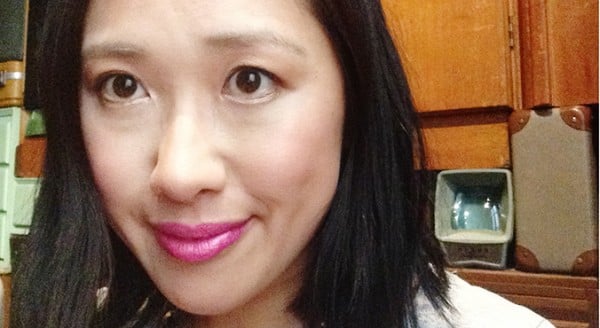 Spritz your eyeshadow brush with water to create a more intense, longer-lasting shade. You may have tried this with matte shades in the past, but did you know that you can also do it with the metallic shades in the Chocolate Bar Eyeshadow Palette ($74)?
Use two different lipstick shades (one lighter, one darker) to create a full, Kylie Jenner lip look, minus the needles. Jenny used Melted Metal Lipstick ($30) in the Dream House and Bunny shades.
When applying mascara to the upper lashes, very gently squish the brush onto the very base of your upper eyelid, to create a quick, tight-lined eyeliner effect. The naughtily-named Better Than Sex Mascara ($33) was used to pump up my mini lashes.
What are your best makeup tips?