For most people, the races is the one time of the year you can really dress up. As in, cross-reference-your-outfit-against-a-strict-dress-code kind of fancy.
The Victorian Racing Club dress code encourages its female members to "maintain a suitable standard in keeping with the dignity of the Members' Enclosure," with some obvious items like leggings, thongs, runners, slippers and pants tucked into socks or footwear (really?) on the 'no entry' list.
Other dressing 'rules' include no shorts, leather or untailored pants, garments showing midriff, casual jackets and shorts jumpsuits/playsuits.
One look at the spring racing fashion this year and it's already clear this season is the most rebellious yet – and we're loving it. (Post continues after gallery.)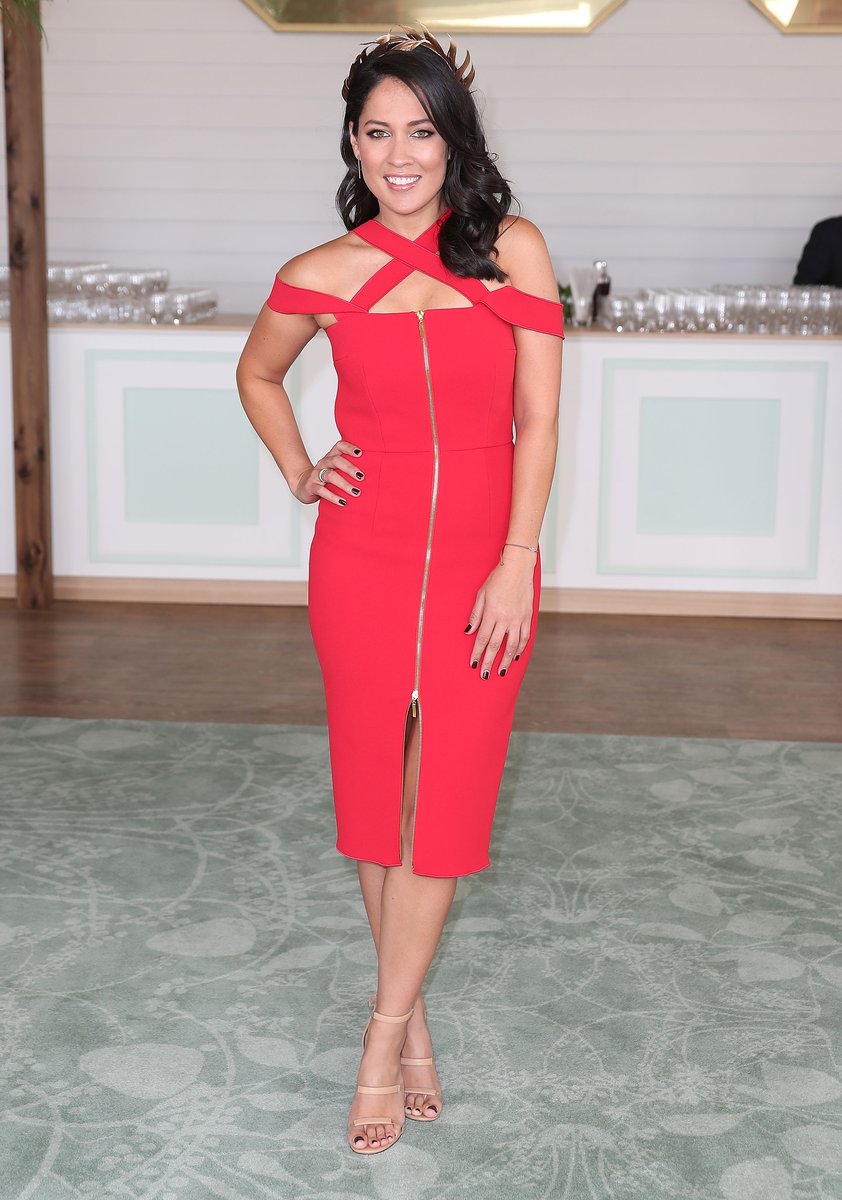 From literally breaking the rules a la Jennifer Hawkins to bucking tradition like Em Rusciano, here are the seven most risk-taking outfits from Melbourne cup that definitely paid off.
1. Alexandra Nation
There are no 'rules' as such against women wearing pants (at least anymore) but it's still skirts and dresses that female guests in the members and birdcage traditionally opt for. Which is exactly why we're applauding The Bachelor's Alex Nation for this flowy Carla Zampatti two-piece, semi-sheer pants set.