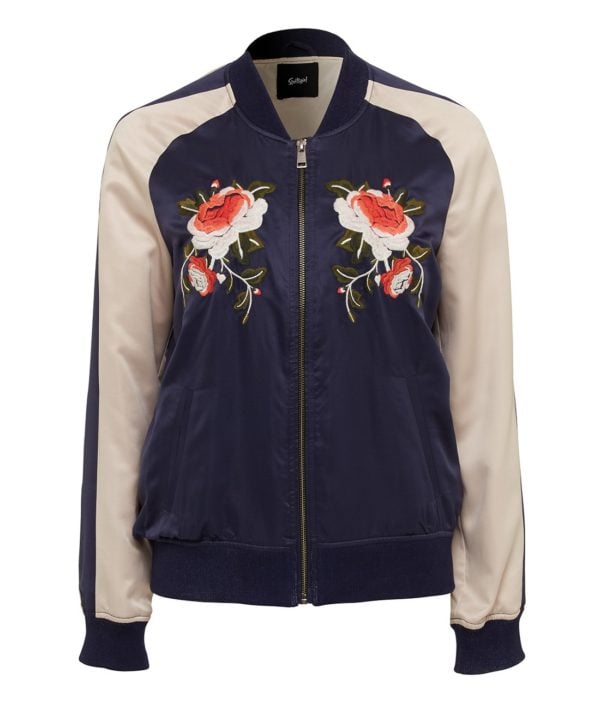 I love spring but it can be unpredictable. While one day the temperature will be creeping upwards of 25 degrees, the next day will plunge you back into the cold depths of 12 degrees. This fickle period is called 'Swinter': Spring, with a dab of Winter.
So your wardrobe needs to swing both ways, sister. Layers are going to be your friend. We're talking light and stretchy jeans, cotton scarves, and jackets of every type.
Here are our top picks for trans-seasonal jackets that are going to save the day when a cool wind blows through.
The embroidered bomber jacket, Sportsgirl, $129.95.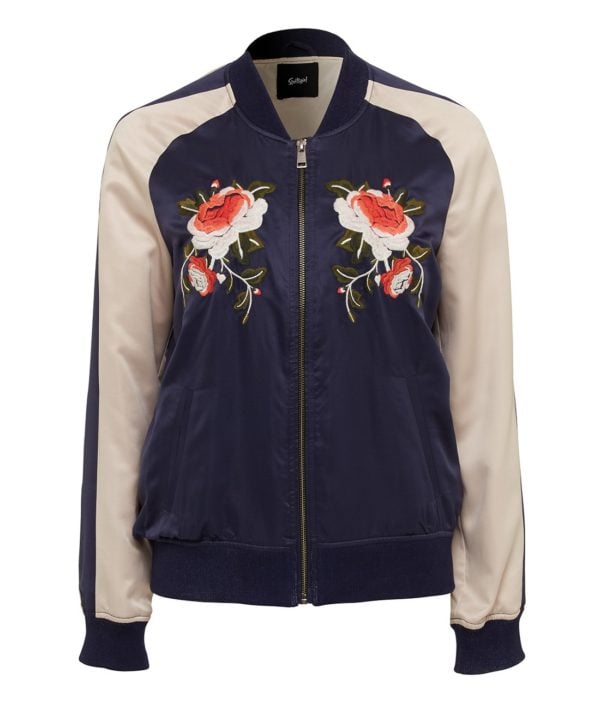 Image: Sportsgirl.
The cropped denim jacket, ASOS, $69.00.