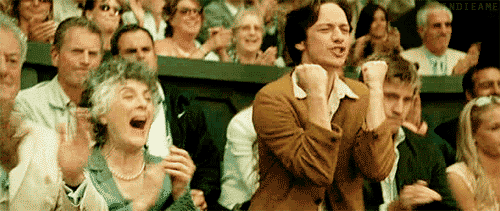 We present to you an ode to all our Sports-Mad Dads out there. The team-players, sideline shouters, couch hecklers and remote control hogs ambassadors.
He's someone to look up to but he's also the butt of a lot of jokes. Seriously. There are so many jabs to be made at his expense and it's admirable how well he takes it. It's likely due to his nature as a team-player. After all, how could he be any other way? His team is his life. Just don't ask the Sports-Mad Dad to choose between you and his team. You may not like the answer.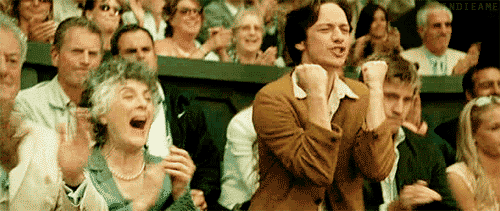 His team is his life. Image: Giphy.com
If you happen to have found yourself in the company of a Sports-Mad Dad you're in luck. Fiercely loyal, he'll take a soccer ball to the head for you, defend all of your actions to ref (read: other parent) and recall all the stats from his favourite football team at any given moment, even though you didn't ask. He doesn't always get it right but he gives it a red hot go.
If you happen to share a house and TV with the Sports-Mad Dad you will know all too well that the battle for the remote is real. Sharing is no mean feat, so he'll take as much as he can get, often waking up at ridiculous times to indulge himself in a few hours of men hitting balls around with sticks or "golf." In my house, The Bachelor reigns supreme, so my dad is lucky to get any viewing time before 10pm.
Here's the thing; the Sports-Mad Dad is often misunderstood. With his offending fashion sense and distaste for clothing that isn't designed for getting drenched in sweat, he's an easy target. High vis, checkered, tiny running shorts, he owns them all (unfortunately). But we'll give him credit for those snazzy polo shirts that have been making recent dinner appearances.