This article was written by Karen Brody
If I had a dollar for every time a client told me he wanted more spontaneous sex, I could use it to build a monument.
Hands down, spontaneous sex is the most common desire of men that I coach.
They dream about it. They wax on about it. If only they could take their woman in the kitchen, in the backyard, or on the washing machine…
The sad thing is it rarely happens in these ways.
I get that you want to feel that you can be turned on and act on that turn on, without having to reign yourself in every time you have a sexual impulse.
It's like wanting a piece of pie when it's piping hot out of the oven and you're salivating. You don't want it three days later, when your spouse decides to eat pie. You want pie, and you want to eat that pie, now, while it's hot and while you're hungry.
While it makes good sense that a man should be able to be sexually spontaneous and act on his desires while he's got fire, there are a couple of problems with this working out well – if he's in love with a woman.
One is the woman herself.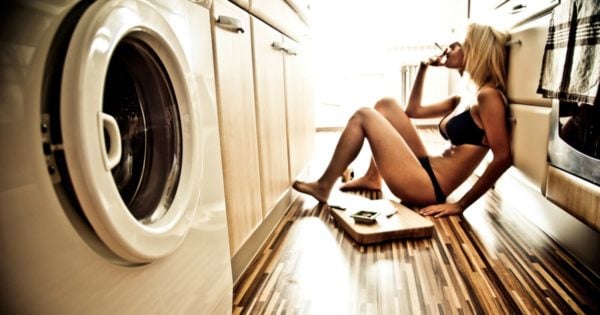 It's not that women don't like sex or that we never want spontaneous sex.
Occasionally being taken, fast, after a steamy day at the beach, following an erotic film, or when you're on vacation– feels good.
But many women tend to think that spontaneous sex is overrated.