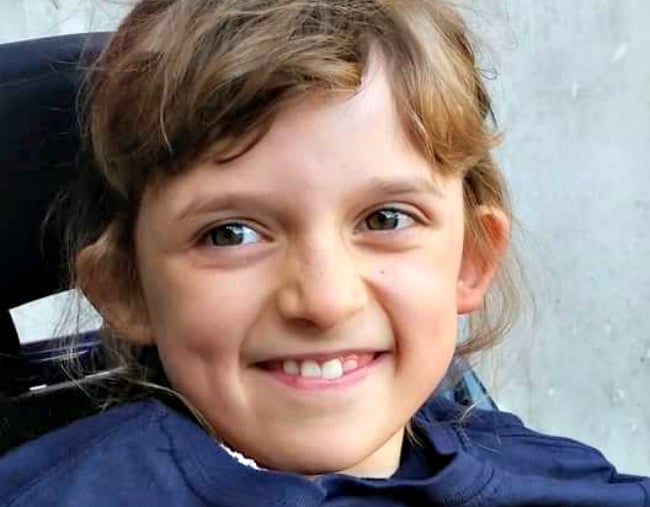 In Australia, more than 319,000 children live with all types of disability. Of those children, 12,000 live with a physical disability. My daughter Chloe, nine, is one of these kids. Chloe lives with a rare genetic condition called spinal muscular atrophy (SMA) type II.
Chloe was diagnosed with SMA type II, on 3 July 2009 when she was only 13-months-old.
SMA is a rare genetic disease and is the most common genetic cause of death in children under two years of age. SMA can cause paralysis and difficulty with the most basic functions of life, like breathing and swallowing.
The different types of SMA are based on age of onset and the physical milestones achieved – ranging from those diagnosed before six months of age who have a life expectancy of under two years, to those diagnosed in adulthood.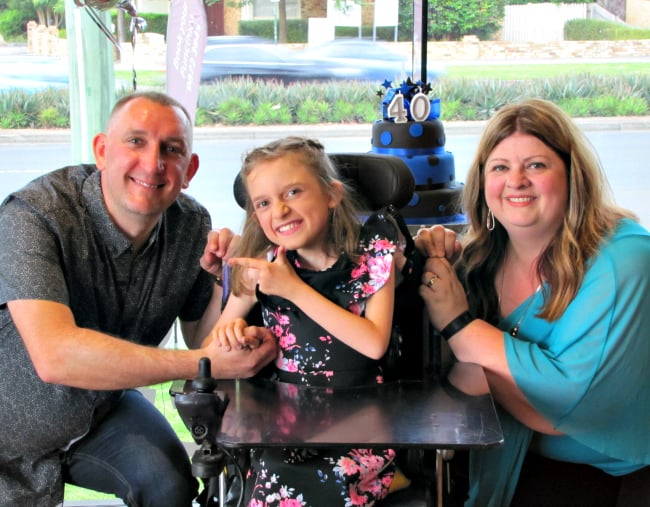 Sitting in the neurology department of the Children's Hospital in Melbourne, we found out our concerns that Chloe wasn't showing normal development were correct. Doctors told us of the altered lifestyle that our daughter Chloe would have.
Her lifespan was unknown, she would be wheelchair bound, and would have very limited movement. She would be completely reliant upon us to help her move from one position to the next. We also learnt that every SMA type II child is different in many ways, and that the future is unknown. It is, however, a disease with hope.
As a mother it was so disheartening hearing this. You carry a baby for nine months and think nothing is wrong: you have dreams and plans for this baby. This all fell apart.
We also learnt, as Chloe grew older, what little strength she had at 13 months would slowly diminish, to the stage whereby her major functions – such as swallowing and breathing – would be severely compromised. How long this would take was a great unknown.