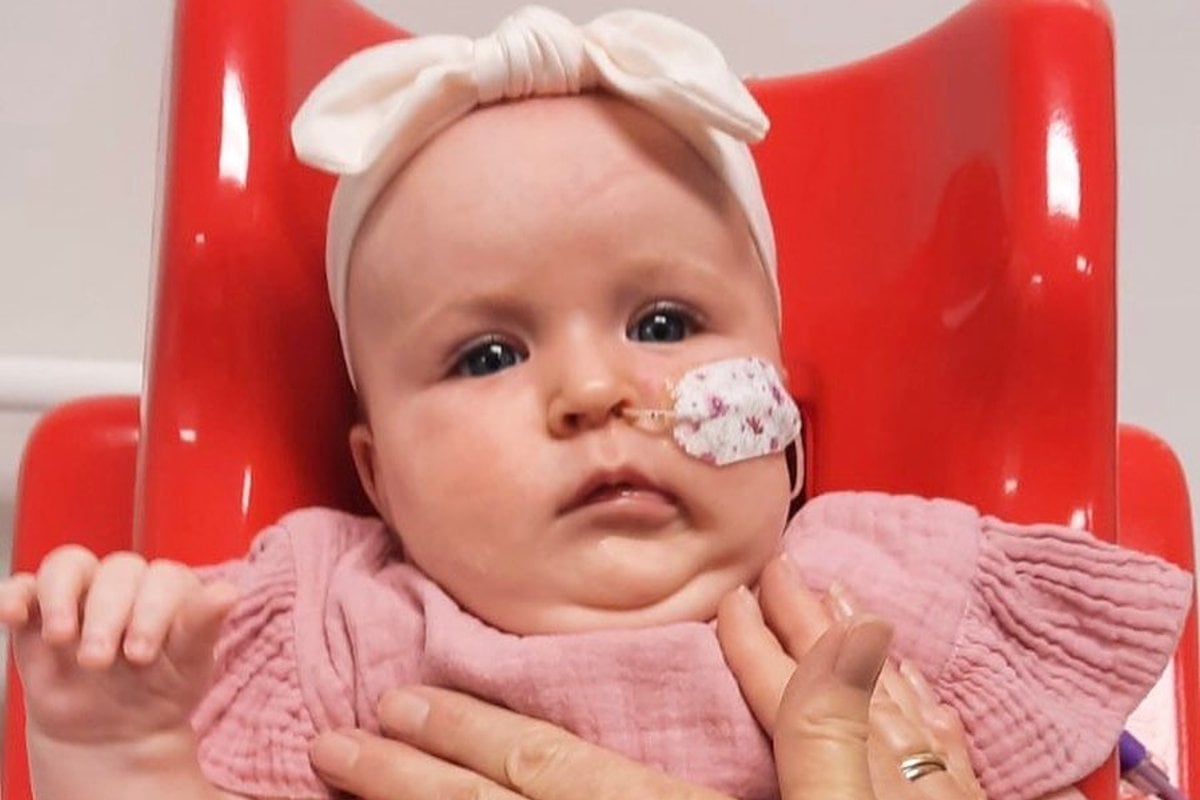 A baby girl could have had a chance at a normal life, yet our health system has failed her.
Oakley Gough was born on October 10 last year in Brisbane, and diagnosed at eight weeks old with Spinal Muscular Atrophy (SMA) type 1.
She will never be able to walk. Without treatment, she would die before she is six months old.
SMA is one of the most common genetic disease among babies, described as the infant version of motor neurone disease. One in 35 Australians carry the SMA gene. If paired with someone who also has the gene, there's a one in four risk of inheriting the fatal disease.
Listen: Rachael Casella lost her daughter Mackenzie to SMA when she was just seven months old. The unimaginable loss led Rachael to advocate for change and education about genetic testing. Here, she shares her story. Post continues below.
What sends shivers through my body is that there is another Oakley born with SMA in New South Wales around a similar time who is meeting all her milestones and living an almost perfectly normal life.
How are these two little baby girls living such different lives?
Because the second baby girl was given a newborn screening test that is being trialled in the state - it detected the disease almost immediately and allowed for early treatment.
In NSW, there is currently a newborn screening pilot for SMA to screen newborns as part of the heel-prick test.