A woman is putting sperm in her smoothies. I repeat, A WOMAN IS PUTTING SPERM IN HER SMOOTHIES. Yes, a real woman named Tracy Kiss from the Queen's country says she knows the elixir of life: it's her mate's jizz.
I have a few feelings about this. Namely, they are: No, no, no, no, no, no, and bloody hell no.
If, like me, you're a bit skeptical that the stuff that comes out of a dude's yogurt gun can cure the common cold, let's hear the lady out – shall we?
"I'd been feeling run down and had no energy, but now I'm full of beans and my mood has improved," Tracy, mum of two, told The Sun.
[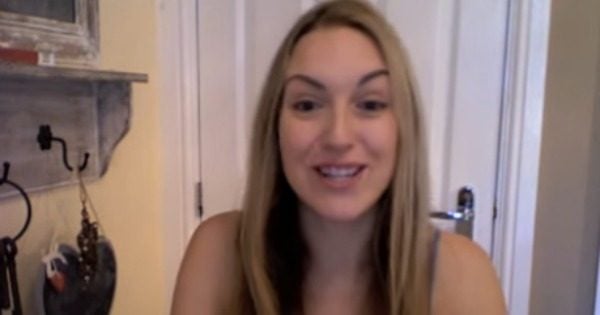 "It can taste really good – depending on what my friend has been eating. My other mates think I'm strange, but I don't give a toss."
The 29-year-old personal trainer says a spoonful of sperm a day keeps the doctor away. Luckily, she had a willing and single male friend to, erm, donate to the cause.
"I know he's healthy, doesn't smoke, drink or do drugs and I made him have an STI check," she said, adding: "When I first approached him, he was concerned I'd use it to impregnate myself."