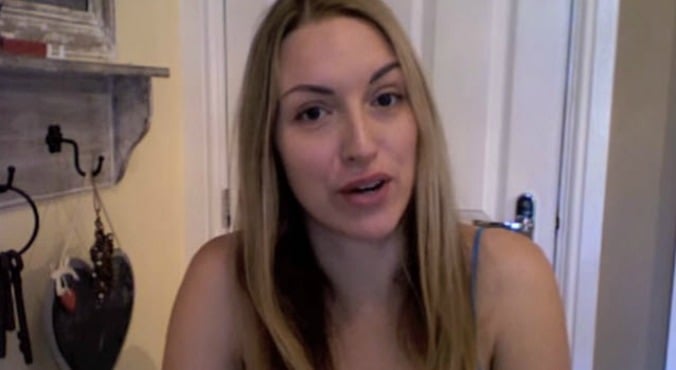 Image: YouTube.
Vloggers can be a great source of beauty inspiration, but they can also open our eyes to treatments we probably won't be trying anytime soon. Enter: the sperm facial.
Yes, London-based beauty vlogger Tracy Kiss has uploaded a video demonstrating how to do a daily semen facial, which she claims has worked wonders in treating her rosacea. (Post continues after video.)
"It feels so glossy to wipe it off, it's kind of like having an oil on the face or a wax where it just glides off beautifully," the 28-year-old ex-glamour model and erotic fiction writer explains in the video.
To do the facial, Kiss cleans her hands with a wipe to ensure they're clean. Then, because there's only a small amount, she targets her cheeks, dipping her finger into the pot to pick up the semen, then she applies it directly to her face massaging it into the area.