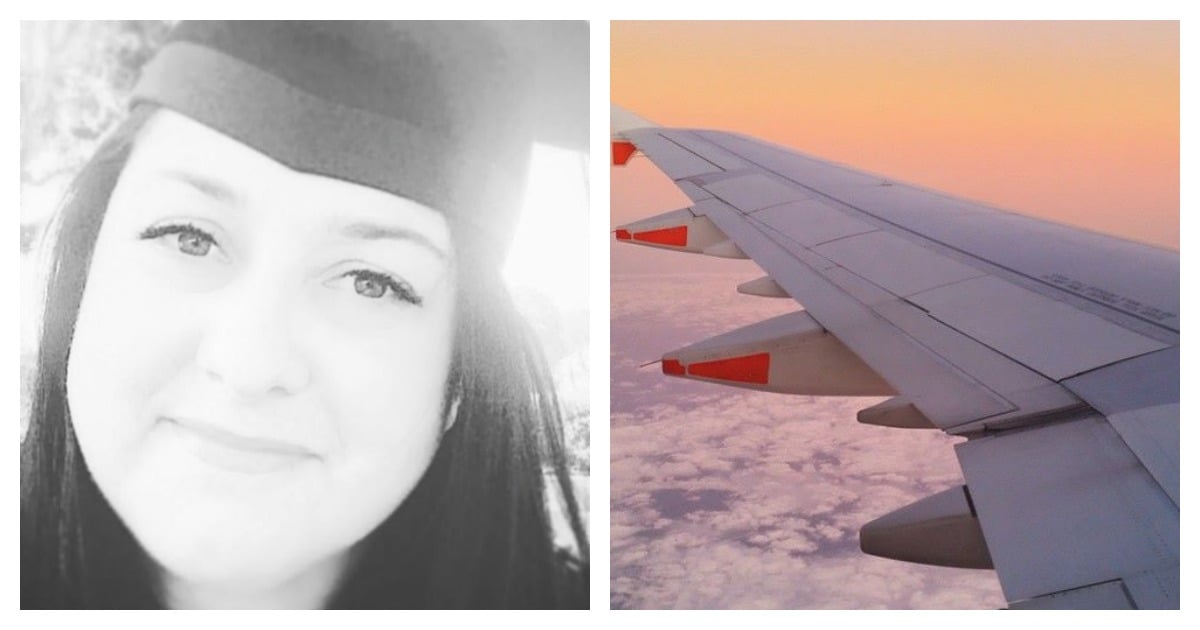 When a sick, special needs boy would not return to his seat on a flight from Sydney to Melbourne the crew started to get anxious.
It was a short flight but at 10pm on a Sunday night passengers were tense.
When they boarded the cabin crew implored them to "be nice" to each other after gripes over luggage space broke out, so when they were ready to land and a 14-year-old boy would not sit down the atmosphere became electric.
They were low on fuel, passengers wanted to get home and this one young boy was the hold up.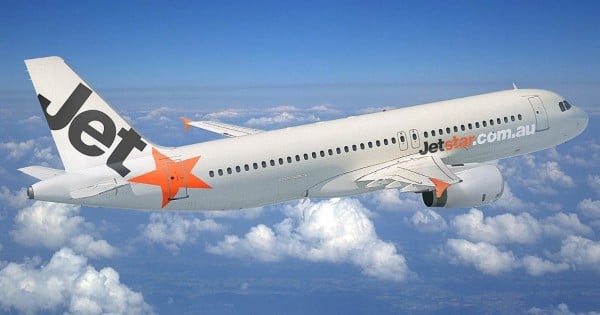 It was a short flight but at 10pm on a Sunday night passengers were tense. Via Facebook.
The incident took place three weeks ago on Flight JQ527 from Sydney to Melbourne.
Cabin manager John Chesson told Fairfax Media things got stressful.
"Any longer and we would have to declare a fuel emergency, and then clear other aircraft out of the way. The captain was starting to get a little anxious himself."
The boy -  a 14-year-old with Down Syndrome  - felt sick and not even with intervention from his elderly parents or adult brother and sister would he get up.
The crew needed help, and fast.
They put out a call over the loudspeaker for assistance. Usually in times of emergencies, medical emergencies, they ask for doctors, but this time they needed the only person who could help a child in need.
A teacher.
"Is there a teacher on board this flight? Is there a special needs teacher on board?"
The woman who came forward was Sophie Murphy, a teacher with two decades experience.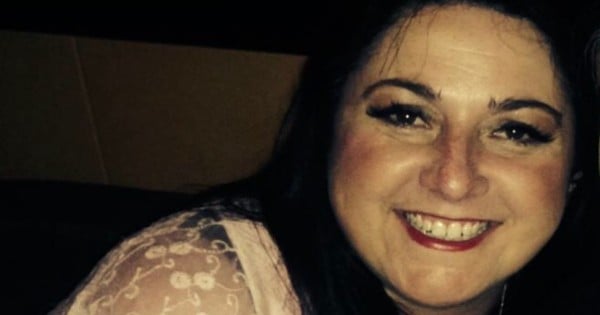 "You gave him the space to feel safe Sophie. Bravo" Sophie Murphy via Facebook.
Ms Murphy, 42, whose experience includes overseeing early years special education curriculum at Westbourne Grammar and Wesley College says she knew she could help.
"Teachers get such a bad rap," she told Fairfax Media. "I was proud to go back there, knowing I could help. This is what every single teacher does, every single day."
Ms Murphy went down the plane where she found the young teenager lying in the aisle. He was sprawled across the floor facing the front of the plane and surrounding him were his anxious family.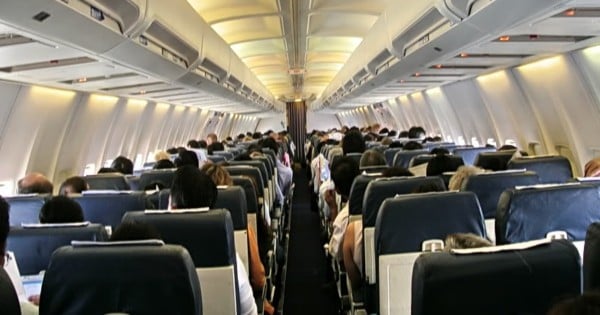 "It was just teacher mode, teacher talk, teacher voice." Via Facebook.
Fairfax Media reports that after meeting his family Sophie Murphy too lay down on the floor.
"We didn't talk about the plane, or being on the floor," she says. "It was just teacher mode, teacher talk, teacher voice."
She found out that the boy's name was Shamran and that he had flown over from New Zealand that day, together they talked about his favourite book, his favourite characters SpongeBob SquarePants and Piglet and Eeyore.
The 14-year-old told her he was "sad and itchy".
As the teacher held the boy's hand they sat together and the plane was able to land.
A fellow passenger said that her husband, a doctor, was on board but he wasn't able to help, instead he watched in awe as the teacher use her skill and knowledge to coax the boy to safety.
Ms Murphy told Fairfax Media that the boy was sick, she had to ask for sick bag after sick bag as he vomited on her, in the bag and over the seat.
"It's OK," she said. "I'm your friend. We're OK. We're going to do this together."
She says that when they finally landed, holding hands and the seat belt sign came on the other passengers had forgotten about their squabbles about baggage and space. They had forgotten it was late on a Sunday night and that they were tired and weary and had been angry and frustrated and frightened themselves only half an hour earlier when a sick and scared boy nearly caused an aviation emergency.
They stayed still, silent as the boy and his family left the plane, some quietly clapping the teacher, most of them smiling, encouraged, enlightened.
"Parents always tell teachers about the impact they have on their child, but the acknowledgement is rarely public or broad. " Ms Murphy told Fairfax Media of her actions.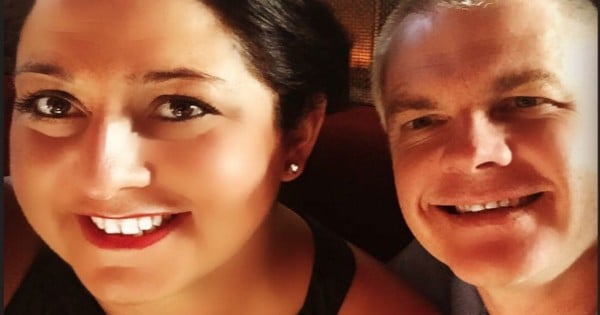 Sophie Murphy and her husband. Via Facebook.
Writing on Facebook colleagues of Ms Murphy have praised their fellow teacher.
"The impact of teachers on children is grand, yet hardly acknowledged. This story shows exactly what defines the profession" wrote one.
Another: "Thank you for being the friend that Shamran and his family needed right at that moment. I love that you lay on the floor beside him and met Shamran exactly where he was-that is a gift and I see the wonderful teachers and learning assistants that I work with everyday do this as they love, care and teach."
And another: "You gave him the space to feel safe Sophie. Bravo"