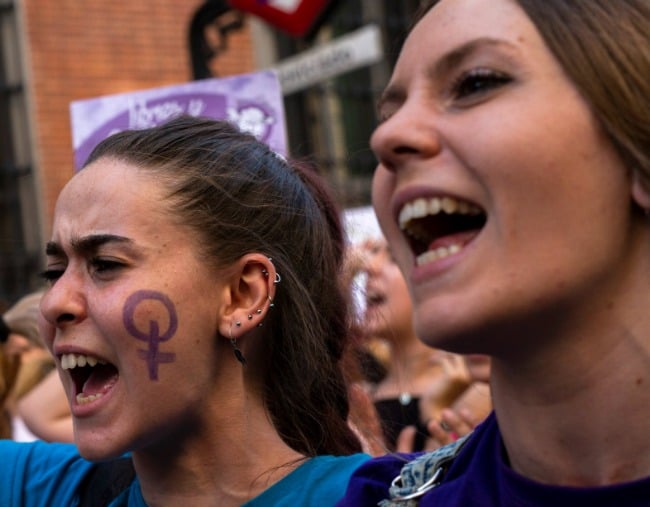 Content warning: This piece deals with issues around rape and sexual assault and may be triggering for some readers.
In July 2016, an 18-year-old woman from Madrid was walking home from the popular annual San Fermín running of the bulls festival when she was stopped by a group of five men.
The group of men offered to accompany the young woman to her car, where she had been sleeping while visiting the city of Pamplona.
Instead, the men, who were all in their late 20s, forced her into the doorway of a nearby apartment building's lobby, where all five men raped her while filming the horrific assault on their phones.
Shortly after the attack, the woman was found by a couple passing by, who found her crying and curled up into the foetal position on a nearby bench seat.
The next day, the five suspects were arrested after the young woman provided the police with descriptions.
On the convicted men's phones, footage of the July 7 attack was found, as well as WhatsApp messages between the men who called themselves "la Manada" (the wolf pack).
According to the BBC, in the messages, the 'wolf pack' discussed the need to obtain date rape drugs and rope, "because when we get there, we'll want to rape everything we set eyes on".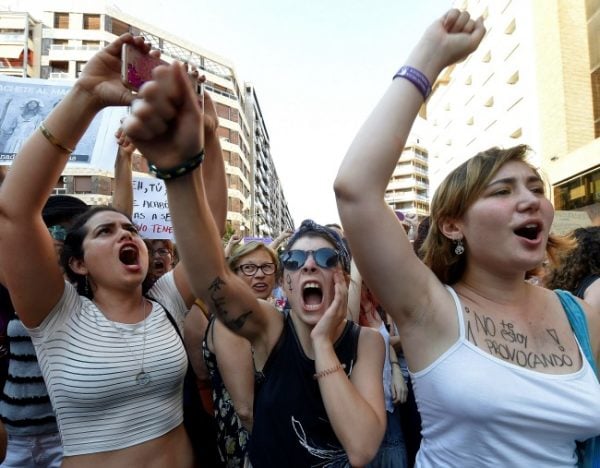 "Us five are f***ing one girl," another message said, according to CNN.
When the case was brought to the court, there was worldwide outrage over the treatment of the young victim.