He stepped towards me, smiling.
And I didn't realise what was happening until it was too late.
His actual Wolverine hands rested on my actual human shoulders.  His actual eyes (sparkly, clear) looked at mine (grey, non-descript), and then in happened.
He leaned in and his actual lips hit my actual cheek.
Did I graciously accept the peck, laugh delicately and silently thank myself for daubing the Chanel No 5 behind my earlobes before leaving the house that morning?
No.  NO. NOT EVEN CLOSE.
I was wearing a pirate hat. I had a plastic hook for hand. My mouth gaped open like a trout, I couldn't remember if I'd even applied deodorant and I wished, SO badly, that I had washed my hair that morning. Or the one before.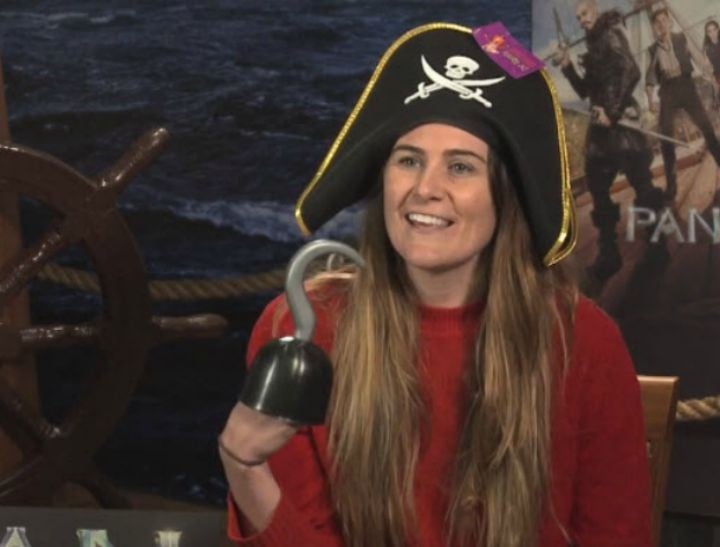 Because I'll probably only ever get to interview Hugh Jackman once in my life. And this is what he looks like: TIMES A HUNDRED IN REAL LIFE: