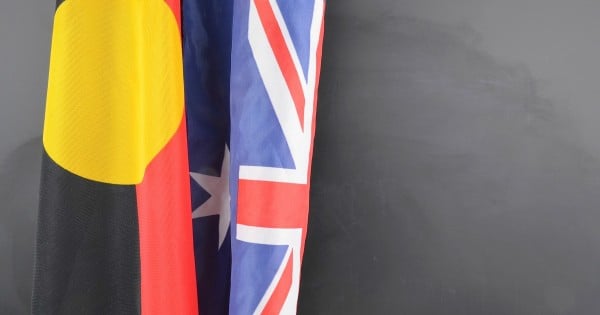 Growing up in suburban Adelaide as an Aboriginal kid in the 70's and 80's wasn't exactly a joyous childhood. Sure there were fun times like being able to play in your street with the next door neighbours, riding your bike, playing Hopscotch, or Hide 'n' Seek.
I'm the product of an Aboriginal mother and a Dutch father. My mother is an Arrente woman. Her mother was born at Ntaria also known as Hermannsburg Mission on Western Arrente country in Central Australia. Her father was born under the shade of a Coolibah Tree at Adelaide River, in the Northern Territory. My father, the son of a Dutch Jew, who migrated to Australia from Holland as a teenager. Their marriage in 1964 made newspaper headlines, "Migrant marries native girl".
My parents separated when I was only 3 years old. While I maintained a strong connection to my Dutch side of the family, I grew up black. Being the only Aboriginal kid at primary school and one of only 3 Aboriginal kids at high school does not bring back fond memories. In fact it's a time I'd rather forget.
Most of my time at high school was spent trying to lay low and not be noticed just in case I would be singled out by other kids, non-Aboriginal kids. Names like 'dirty boong' or 'coon' and phrases like, "watch out the black might rub off", still haunt me. I remember walking passed a group of students in the school yard or on my way home, and deliberately walking in another direction or taking a different route home. Those were just a few of the survival tactics I used to avoid kids from school and to avoid the barrage of derogatory comments. Racism during my primary and secondary school years was rife.
Watch Kevin Rudd's apology here. Post continues after video…
I remember wanting to leave high school altogether just to avoid it. And I would have if it wasn't for my mum, aunty and grandpa instilling in me the need for a good education. I recall during my primary schooling, many days, months and on one occasion, there was one year, where I did not attend school at all. From the age of 4 up until I was a 7 or 8, I missed quite a bit of my primary school education.
Like many Aboriginal families during that time, we moved around a lot and I remember attending many different primary schools, in fact 4 or 5 different primary schools by the time I was 11 or 12 years of age. It was a very unsettling time. My mum was a single parent receiving the pension. We had various family members living with us, aunties, uncles, and family friends. There wasn't a lot of money and as a result, not much food in the house and I remember many times finishing my homework by candle light because the electricity and gas would be disconnected because Mum simply could not afford to pay the bills.