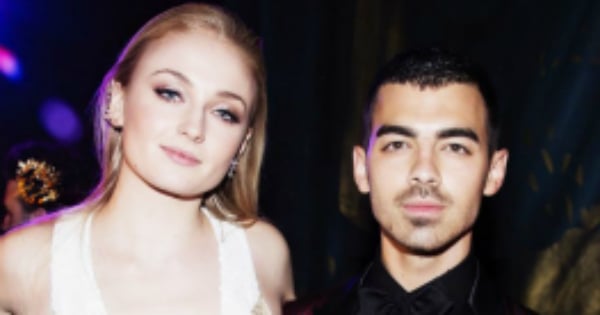 1. Sophie Turner has shared why she was crying during a date with fiancé Joe Jonas.
Thanks to the respectful nature of the internet, photographs of Sophie Turner recently emerged, where the Game of Thrones star was pictured sobbing while fiancé Joe Jonas held her as they walked.
Immediately, fans wanted answers. Why was she crying? What did Joe do to make her cry? Was she okay? Was she still crying?
Well it turned out, the tears were actually unprompted.
Lol. Thank god I have a loving fiancé. Periods are a bitch. https://t.co/O4EFGL80AM

— Sophie Turner (@SophieT) August 16, 2018
Ladies, we've all been there.
The only difference being, we're never ever-so kindly photographed in the midst of our regularly scheduled monthly meltdown.
So for that, we take our hats off to you, Sophie, for handling it like a champ.
2. Kim Kardashian has wardrobe malfunction. Probs doesn't care at all.
As we all do on a casual night out, Kim Kardashian recently stepped out in a body-con, fluorescent green two piece to grab a quick bite to eat with friends Larsa Chippen and Jonathan Cheban.
Only as she arrived at the restaurant, her wrap skirt failed to… wrap the entire bottom half of her evenly tanned body the way we think it was designed to do.