Breaking news.
Mamamia can confirm that Bachelorette Sophie Monk and her beau, Stu Laundy, walked the Aria Awards red carpet together.
Reporting live from the red carpet, Mamamia's Clare and Jessie Stephens spotted the couple making their way into the event with eagle-eye precision akin to military-grade snipers.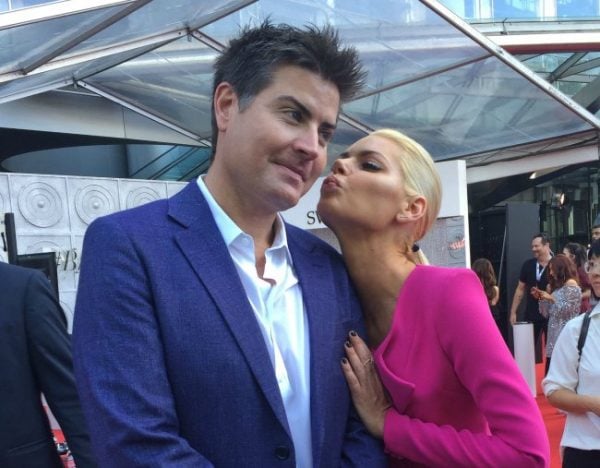 The couple have had to address quite a few relationship rumors since they fell in love in front of Australia, defending themselves to people who claimed they were only pretending to be together.
But after chatting to them on the red carpet, we're pretty convinced they're in love.
According to Jessie Stephens, Stu had his arm around Sophie's waist as they made their way along the media line.
Other items of information obtained from this Highly Important Red Carpet Mission include:
She's using "masking tape" as a hair tie (we don't know why this is relevant, but the more you know).
Sophie has met Stu's kids - casually, not officially, just here and there.
But most importantly....they're making Christmas plans.
Previously, Monk explicitly told guest co-host Guy Sebastian on yesterday's Kyle and Jackie O Show that Stu would not be coming.
"He doesn't want to go," she said, and while she said that that was "fine".