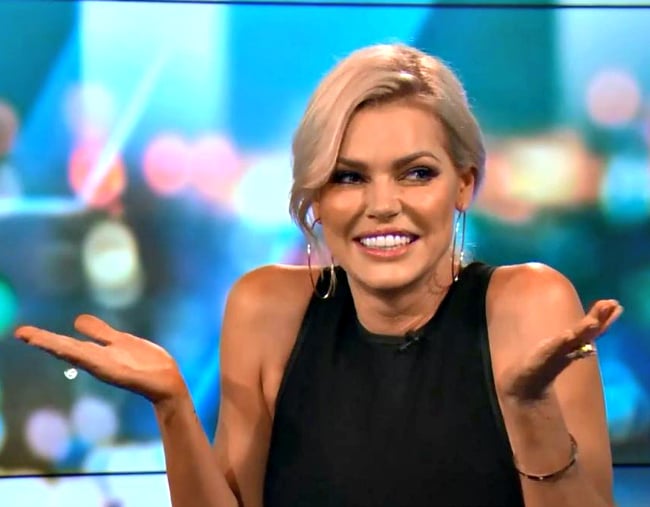 1. The truth behind Stu Laundy and Sophie Monk's excruciating The Project interview has finally been revealed.
Remember that truly awkward interview Sophie Monk and Stu Laundy gave on The Project last year after The Bachelorette ended?
The one that was the living embodiment of nails on a chalkboard?
Well, we now know 'the truth' of what really went on behind that train wreck.
Speaking to Daily Mail, Meshel Laurie (who was behind The Project desk that fateful evening) wants to take full responsibility for the then-new couple's awkwardness.
You can re-live the moment in the video below. Post continues after video.
"When I asked her that question about 'Oh you said you wanted a normal guy and now you're with a millionaire sort of thing,' I meant that as a joke and I thought she would take that as a joke," Laurie said.
"When she didn't, I realised, 'Oh hang on, there's something more going on'."
As for whether Sophie and Stu were together at the time of the interview, Laurie thinks… yes.
"I think they were probably together and they were trying to make it work," she said.
"It was such a weird scenario. I don't think Sophie would have wanted to go through all of that and then come out and say, 'Oh we broke up.'"
Curious.
2. Nina confirms the SEX RELATED RUMOURS on Bachelor in Paradise.