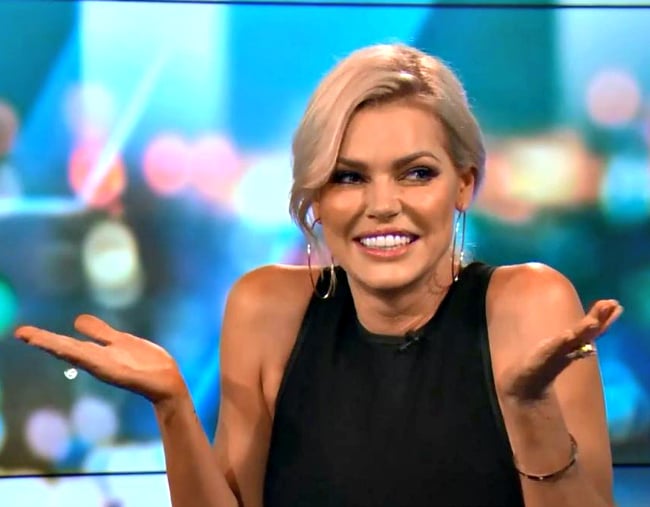 1. The truth behind Stu Laundy and Sophie Monk's excruciating The Project interview has finally been revealed.
Remember that truly awkward interview Sophie Monk and Stu Laundy gave on The Project last year after The Bachelorette ended?
The one that was the living embodiment of nails on a chalkboard?
Well, we now know 'the truth' of what really went on behind that train wreck.
Speaking to Daily Mail, Meshel Laurie (who was behind The Project desk that fateful evening) wants to take full responsibility for the then-new couple's awkwardness.
You can re-live the moment in the video below. Post continues after video.
"When I asked her that question about 'Oh you said you wanted a normal guy and now you're with a millionaire sort of thing,' I meant that as a joke and I thought she would take that as a joke," Laurie said.
"When she didn't, I realised, 'Oh hang on, there's something more going on'."
As for whether Sophie and Stu were together at the time of the interview, Laurie thinks… yes.
"I think they were probably together and they were trying to make it work," she said.
"It was such a weird scenario. I don't think Sophie would have wanted to go through all of that and then come out and say, 'Oh we broke up.'"
Curious.
2. Nina confirms the SEX RELATED RUMOURS on Bachelor in Paradise.
Don't pretend like you haven't wondered what the Bachelor in Paradise contestants are doing when the cameras aren't rolling – are they having sex? Yes or no?
It's the question on all of our minds, but that also seems a bit too personal to ask any of them.
But appearing on The Project last night, Nina – the most recent evictee from the reality show – confirmed our suspicions.
"Look, we're all grown-ups and we're all adults and we, um, do have sleepovers. We're allowed to sleep anywhere we like" she told the panellists.
She also hinted that it can get a bit awkward due to the single beds, and having two people sharing a room.
"So if you do have sleepovers, there's also a third person in the room" Nina laughed.
3. Tristan Thompson has been seen leaving hospital following Khloe Kardashian's birth.
Just a few hours after news broke that Khloe Kardashian had given birth to a baby girl, E! News obtained images of Tristan Thompson, the new baby girl's father, leaving the hospital.
It is reported that Khloe remains in the hospital with her sisters, mum and best friend Malika by her side.
Yup, Tristan's every move is being watched right now.
This week photos emerged of Tristan cheating on the youngest Kardashian sister, whilst she was still pregnant.
And, whilst People have reported that Khloe has already forgiven the Cleveland Cavaliers player for his infidelity, we still have our suspicions.
Side note - Someone needs to tell Khloe Kardashian that her type isn't working for her. Post continues after audio.
4. Meghan Markle's sister is very, very angry she's not invited to the royal wedding.
And in entirely unsurprising news, Meghan Markle's half-sister, Samantha Markle, was not invited to the royal wedding, and now she is not happy.
"Out of respect, tradition, and humanitarianism, the #Markles should be invited if 2000 complete strangers are invited" Samantha wrote on her private Twitter account.
"Our uncle, who got her the internship, brother, me, best friend of 30 years Nikki Priddy, nephews. Fact"
Since Meghan's engagement to Prince Harry was announced in November last year, Samantha has been very vocal about the her thoughts on her sister's upcoming wedding. The Sun reported she is currently writing a memoir of her sister's life, called "The Diary of Princess Pushy's Sister".
#Awkward.
5. Keira Maguire rips into the Bachelor in Paradise team on Instagram for the third time.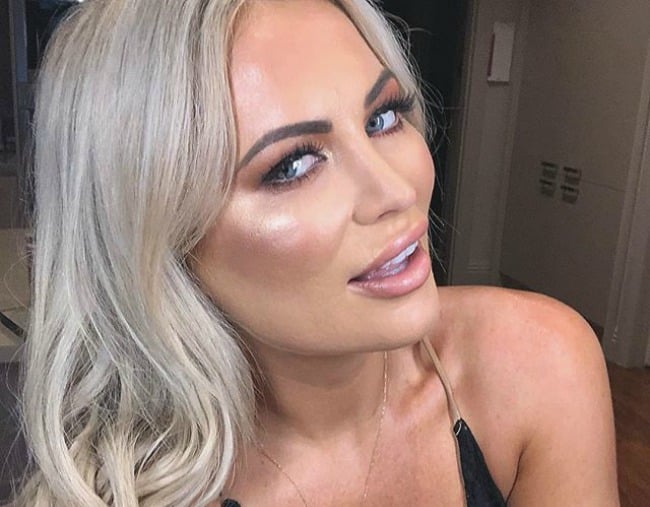 Sooo Keira Maguire has ripped Network 10 and the team behind Bachelor In Paradise a new one - again - this time for posting the "worst photos ever" on Instagram. Ugh.
It's the third time (that we know of) the reality TV star has called out the show for their knack for choosing the most unflattering photos for their publicity.
On Thursday, Keira commented on a gallery post of photos on the official Bachelor in Paradise Instagram page, showing the cast's reactions to the rose ceremony in Wednesday night's episode.
"Worst photos ever," she wrote.
When a fan asked what was wrong with the photos, she commented: "They are the worst action shots. Swipe to look, everyone looks bad."
You can read more about Keira's beef in our full story Keira Maguire rips into the Bachelor in Paradise team on Instagram here.