As the eligible bachelors Sophie Monk has to choose from continues to dwindle (RIP James), we thought Australia could use a friendly reminder as to why we are so in love with this year's Bachelorette.
So here's a throwback to her very first appearance on Aussie TV.
Way, way before she rose to fame as a contestant on Popstars in 1991, appeared on The Voice spin-off The Choice or was a judge on Australia's Got Talent.
Back in April, Sophie gave fans a glimpse at just how far back her search for the spotlight goes when she shared an adorable video on Instagram.
It turns out, when Sophie was a wee 12-year-old, she appeared on a children's television competition, New Faces, hosted by Bert Newton.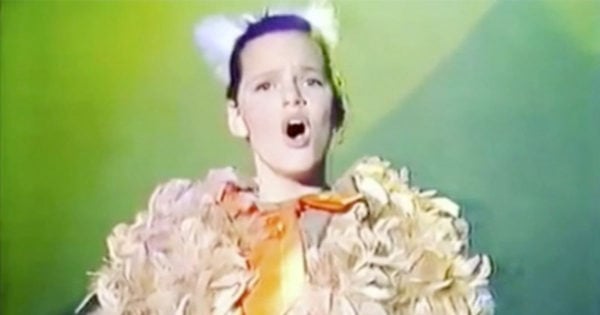 And, because Sophie is beyond generous and let's us all take delight in her embarrassing moments (what a gem!), she shared a snippet of her adorable performance of Ugly Duckling for us all to enjoy.
"I was cool at school until this moment," Sophie says of her first TV appearance.
(And let's be honest, at 12 years old, weren't we all ugly ducklings?)
Not only are Sophie's vocal talents seriously undeniable, but she also pulls off a Beyoncé-worthy costume change that we really hope to see re-created alongside Osher in the final Bachelorette rose ceremony.
With home town dates just around the corner on The Bachelorette, this has only made us more excited for those inevitable 'awkward family photo album' moments.
LISTEN: Why Sophie Monk is the reality TV star we all need right now.