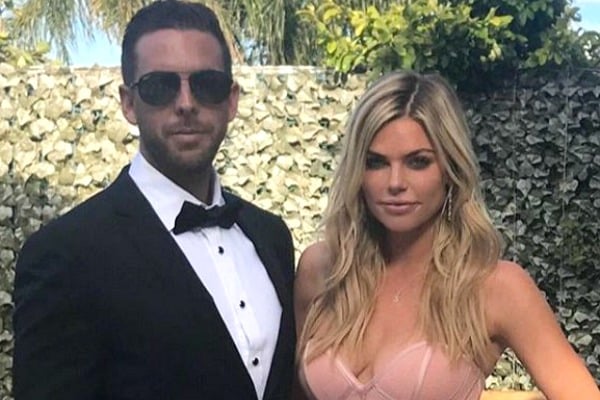 Ever since we heard the rom-com 'meet cute' tale of how Sophie Monk met her new beau, they've quickly become our favourite Australian couple.
…Even though we had no idea who he was for five months (which only fed our obsession further).
As the story goes, Sophie sat next to her new man, who has since been revealed by the Daily Telegraph as marketing executive Joshua Gross, on a flight from Europe.
They got chatting, and after sharing a bottle of champagne she plucked up the courage to ask him for a kiss.
(Seriously – what a move. You are our hero, Sophie.)
Telling the story on KIISFM's Kyle and Jackie O show, Sophie said:
"I was sitting there for a while and I went, 'Hey, um, are you single?' And he went, 'Yeah.' I went, 'I don't ever get to meet people in normal scenarios and, um, can I kiss you?'… I thought, 'Oh god I've got a 10-hour flight with this guy, if he says no I'm in trouble,'" Sophie joked.
Psst, check out this chat we had before Sophie Monk appeared as The Bachelorette last year…
The rest, as they say, is history, and the two have been dating since.
While Sophie remained tight-lipped about the relationship to start with, she shared a photo of them together on her Instagram Story earlier this month after opening up about her devastating struggle with endometriosis.