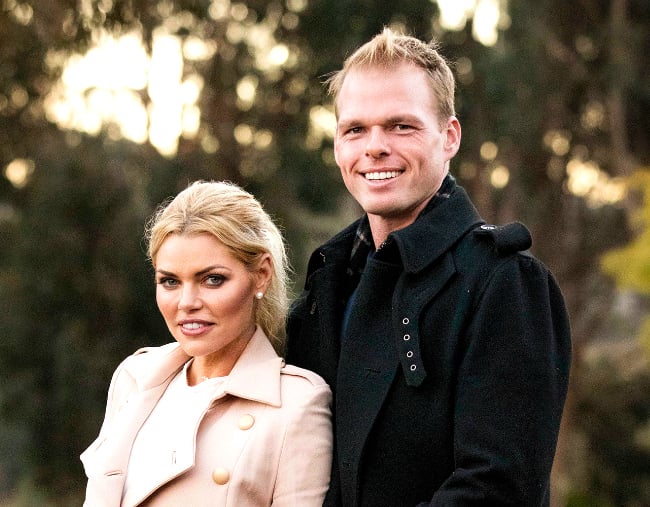 1. So, ah, did Sophie Monk and Jarrod Woodgate ever do the deed? An answer to the question we never asked.
In today's instalment of things you never asked for but ALRIGHTY THEN, Sophie Monk and Jarrod Woodgate's bits never, ever touched. Not once.
How do we know this? Sophie Monk said so.
Speaking to Nova's Fitzy and Wippa on Friday, the former Bachelorette shared some insight into her relationship with the now-loved up Bachelor in Paradise star, Daily Mail reports.
'We weren't allowed [to have sex]!" the 38-year-old said on-air.
"I kissed at lot, but it never went to second base."
To be fair, it looks like she was talking about all of the contestants on her season of The Bachelorette. Not that Jarrod was left out.
In cheerier news, Sophie confirmed we will, however, be seeing A LOT of sex on Channel Nine's upcoming reality TV dating show Love Island.
Thank Goodness for that.
You can watch the Love Island trailer below. Post continues after video.
2. Sophie Turner is furious over the use of one of her photographs, and rightfully so.
Nobody crosses Sansa Sta… sorry, Sophie Turner and gets away with it. Especially not anonymous people on Twitter who use her image for racist, alt-right propaganda.
An account named Identitarian Brigade posted a photograph of 22-year-old Game of Thrones star with the caption, "White people exist. White people have the right to exist. White people have the right to exist as white people. Be white."
Turner clocked the tweet and responded with a simple message: "Please don't use my image for this."
And the award for the Best Show of Restraint goes to…
3. Kanye released an activewear range in Australia. And no one showed up.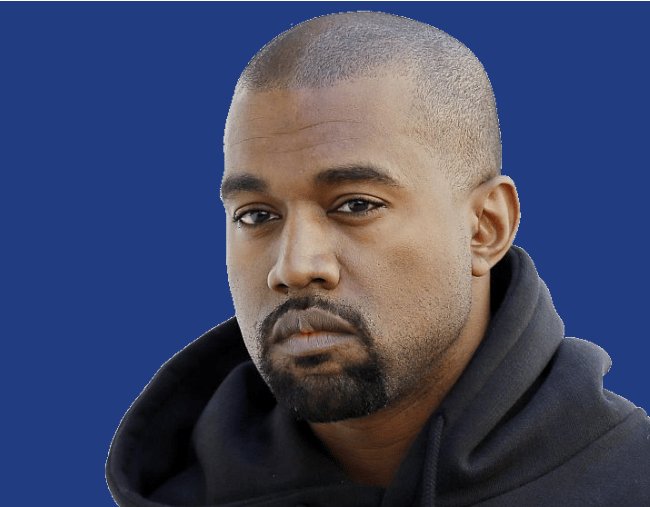 Nobody wants Kanye West's bike shorts.
The American rapper-turned-fashion-designer, who recently declared that he and President Trump are "dragon energy", recently ventured into the world of activewear with the launch of some neoprene bike shorts.
The bike shorts, which are a collaboration between West's fashion label Yeezy and Australian activewear label 2XU, were set to retail for $500 AUD.
Neoprene leggings were also available for $550 AUD.
Except, on a cool Sydney Saturday last week, the Oxford Street launch was shutdown after just 45 minutes according to The Daily Mail. Because nobody wanted to buy the $500 activewear, you see.
It was expected fans would be queuing up and sleeping overnight to be first in line for the launch. Unfortunately for Kanye, this wasn't the case.
"There's been a change of direction from head office and unfortunately the event has been cancelled," a spokesperson for 2XU told Fairfax, failing to mention the fact no one turned up to the launch.
4. Karl Stefanovic has finally addressed those pregnancy rumours.
In case you missed it, there are rumours.
Ever since Jasmine Yarbrough, the girlfriend of Today host, 43-year-old Karl Stefanovic, posted a picture to Instagram wearing a somewhat flowy dress, the world decided she was pregnant.
The pair exchanged vows in a commitment ceremony in March of this year and now: Everyone. Wants. A. Baby.
But today, Stefanovic addressed the rumours for the first time.
The host and father-of-three, told The Daily Telegraph, "One hundred per cent no, she's not pregnant!"
He added that the pair are "all good" and "working hard" on their careers.
Previously, Stefanovic has said he plans to take things "really slow" with his 34-year-old partner.
5. Osher Gunsberg has written a book about recovering from the depths of psychosis.
On a less frivolous note, The Bachelor host Osher Gunsberg has written a book detailing his experiences with mental illness.
Many know Osher for his marvellous hair and equally marvellous TV and radio presenting skills, but the 44-year-old has now turned his attention towards destigmatising mental health issues.
You can find out more on Osher's new book and where to pre-order it in our full story.