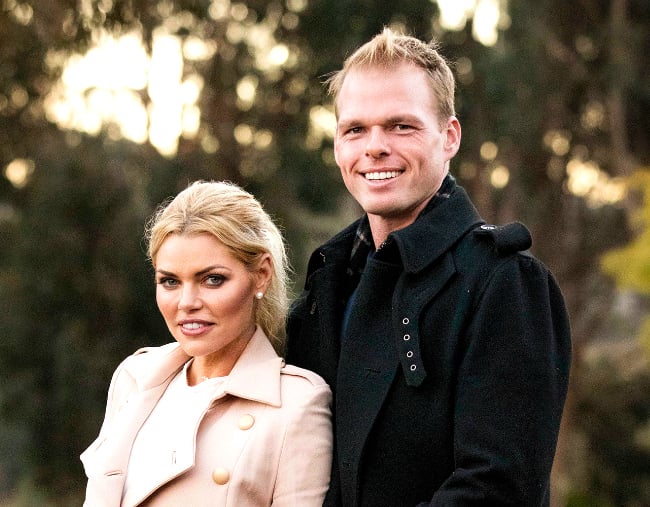 1. So, ah, did Sophie Monk and Jarrod Woodgate ever do the deed? An answer to the question we never asked.
In today's instalment of things you never asked for but ALRIGHTY THEN, Sophie Monk and Jarrod Woodgate's bits never, ever touched. Not once.
How do we know this? Sophie Monk said so.
Speaking to Nova's Fitzy and Wippa on Friday, the former Bachelorette shared some insight into her relationship with the now-loved up Bachelor in Paradise star, Daily Mail reports.
'We weren't allowed [to have sex]!" the 38-year-old said on-air.
"I kissed at lot, but it never went to second base."
To be fair, it looks like she was talking about all of the contestants on her season of The Bachelorette. Not that Jarrod was left out.
In cheerier news, Sophie confirmed we will, however, be seeing A LOT of sex on Channel Nine's upcoming reality TV dating show Love Island.
Thank Goodness for that.
You can watch the Love Island trailer below. Post continues after video.
2. Sophie Turner is furious over the use of one of her photographs, and rightfully so.
Nobody crosses Sansa Sta… sorry, Sophie Turner and gets away with it. Especially not anonymous people on Twitter who use her image for racist, alt-right propaganda.
An account named Identitarian Brigade posted a photograph of 22-year-old Game of Thrones star with the caption, "White people exist. White people have the right to exist. White people have the right to exist as white people. Be white."
Turner clocked the tweet and responded with a simple message: "Please don't use my image for this."
And the award for the Best Show of Restraint goes to…
3. Kanye released an activewear range in Australia. And no one showed up.