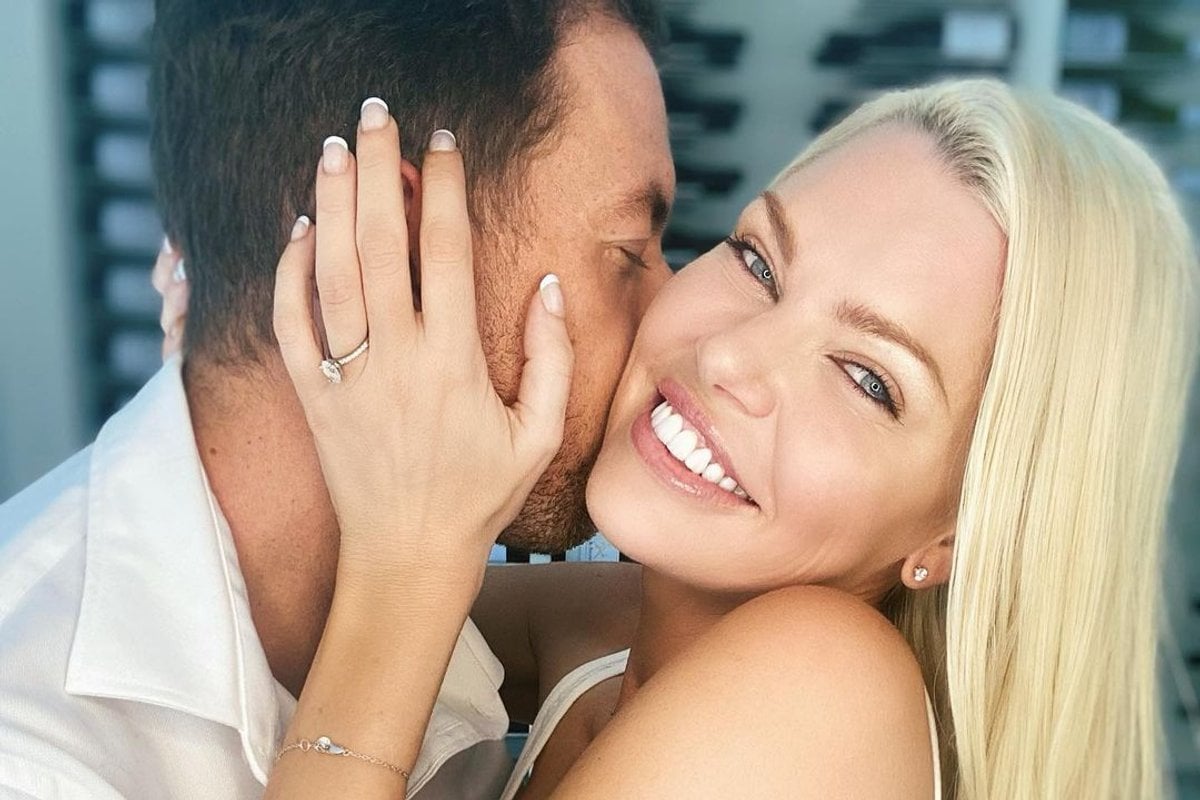 Last month, Sophie Monk and her partner of two years, Joshua Gross, announced their engagement.
"I'm engaged," Monk shared on Instagram at the time. 
"I honestly can't thank you enough for all the love and support. I know I have the coolest people following me and you've always had my back and I feel so cared about. You're absolute bloody legends," she continued.
"I'm not very good at being mushy. I'm trying to say I absolutely adore you. Joshua and I are so happy."
Gross, 37, who is a neurosurgical robotics consultant, also shared the news on his own Instagram page, writing: "Luckiest guy in the world."
Now, almost one month after announcing their engagement, Monk has shared how Gross proposed on Christmas Day at home while enjoying a cup of coffee, in an interview for Stellar magazine. 
"He knelt down, and I just said yes before he even asked," she told the publication. 
"He's like, 'Hang on, I've got stuff to say!' And I'm just like, 'It's good, yes!' And then I cried."
Gross also revealed that he was "a little heartbroken" when he saw paparazzi photos of him leaving a jeweller in November, which spoiled the surprise. 
"I'd gone through six months of cloak-and-dagger secrecy to get this done without Sophie knowing because I wanted her to have a good surprise," he explained.