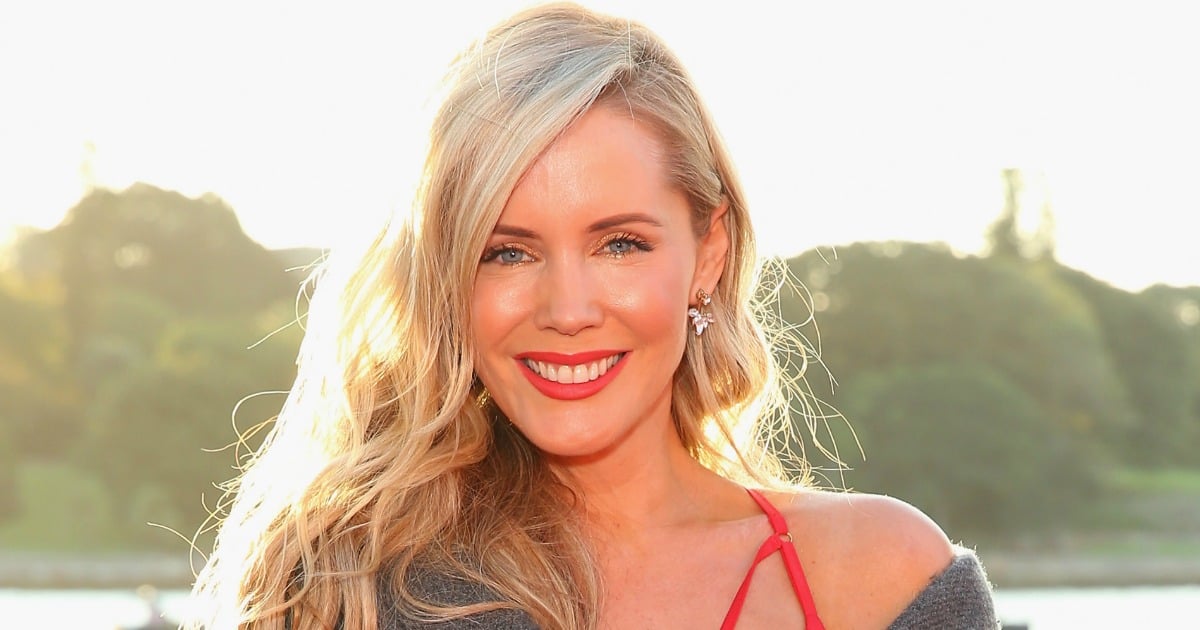 Thanks to her roles on Wheel of Fortune and The Great Outdoors, Sophie Falkiner is one of the most recogniseable faces in Australia.
Now, the TV presenter has shared exactly what beauty products she uses on that face — and to our great delight, there are plenty of budget-friendly options in the mix.
Speaking to Beauticate, Falkiner says her mantra for a happy complexion is "sunscreen, supplements, sleep, water and exfoliation".
She never has facials, instead swearing by two inexpensive skincare staples. Prepare to take notes.
"I've got very low-maintenance skincare; it's all relatively cheap … I use this Garnier 3-in-1 [wash, scrub and mask, $11.99] in the shower every second day and people always say I have great texture to my skin. I've been using that for years," the 42-year-old explains.
"I use Cetaphil too — my skin is better with products that don't have too much in them."
Watch: A natural, simple facial mask you can whip up with ingredients in your pantry. (Post continues after video.)
We rarely see Falkiner without a lovely golden glow (seriously, her skin is almost as golden as her hair), and the good news is she achieves this with J Bronze Shimmer ($17.95) — but there's a trick.
"I mix it with a Nivea Everyday Moisturiser ($12.99, on sale for $6.49 at time of writing) so it's not so strong … it gives me this beautiful, even glow; I literally look like an Oscar. Whenever I go to an event everyone always asks me what I've got on," she explains.
"Day-to-day, I use the J Bronze Tanner because it's really hydrating and I hate having that dry, scaly skin afterwards."
The mum of two is also a MAC devotee, listing the brand's Lipglass in Purr, Pink Lemonade and Lychee Luxe, and lipstick ($36) in Lady Danger as her favourite products.
Beauty products aside, Falkiner's interview was also packed with amusingly relatable admissions. Take, for instance, the fact she cuts her own hair sometimes.
"I cut my daughter's hair as well – I'm more low maintenance than what you think!" she says.
She also confesses she didn't do any exercise "at all" during her twenties, though she's changed her tune in recent years.
"I was terrible. I never realised how lucky I was; doing Wonderbra shoots and eating hot chips beforehand! But that all changed dramatically when I hit my thirties," Falkiner explains. (Post continues after gallery.)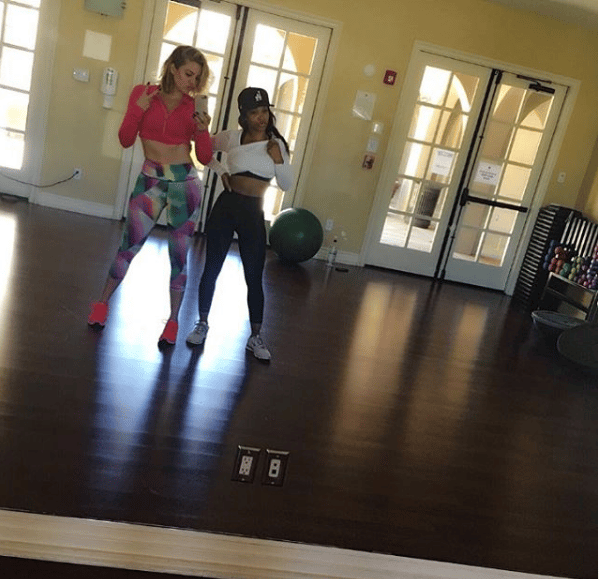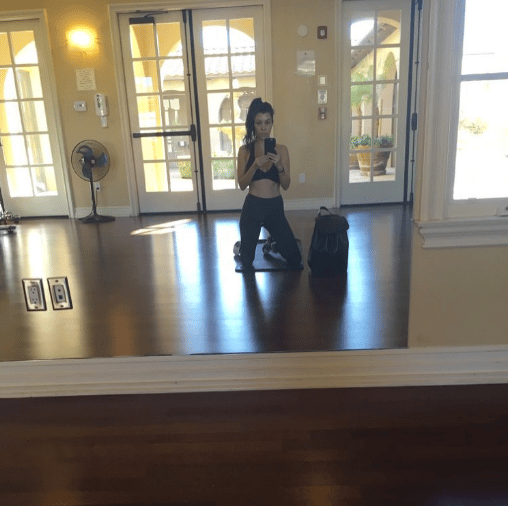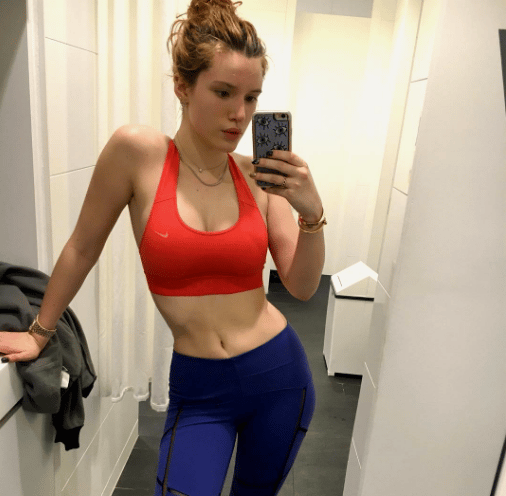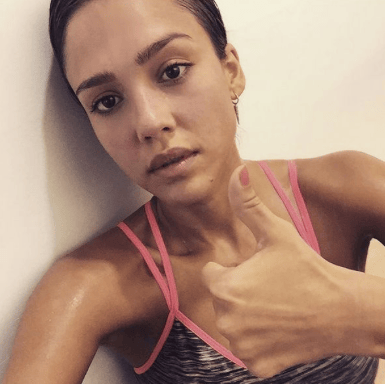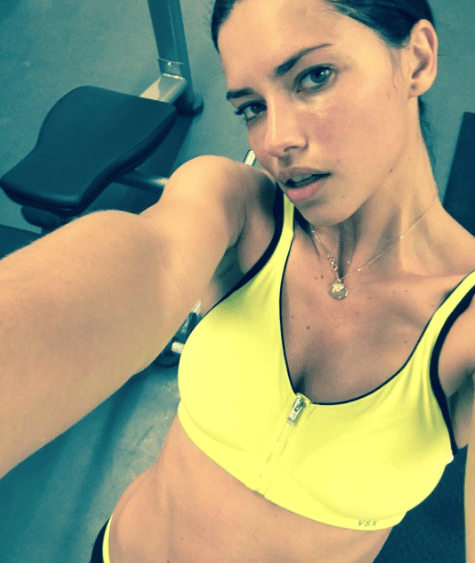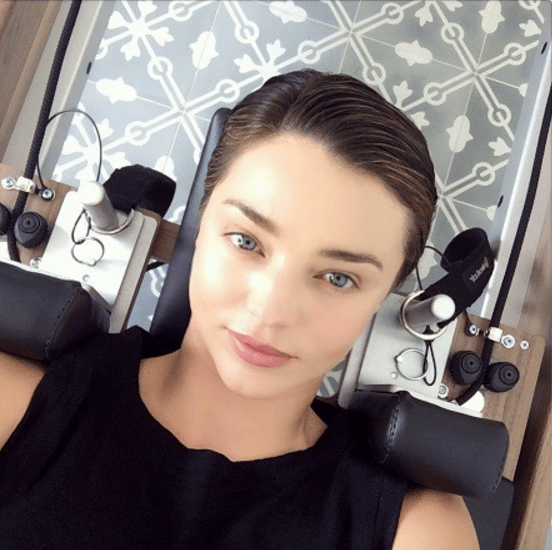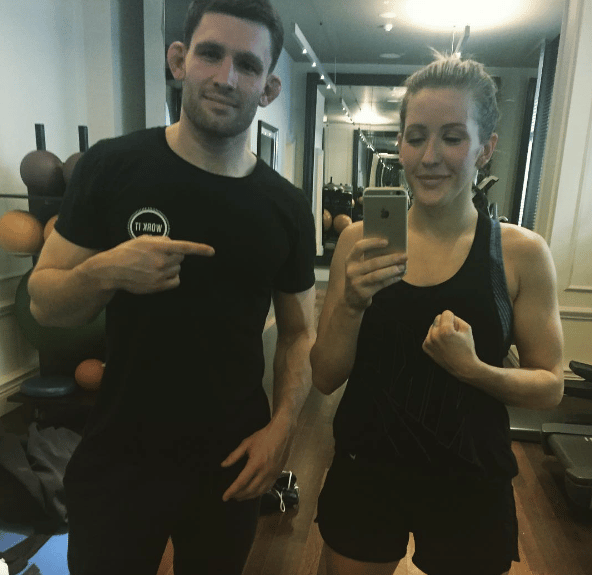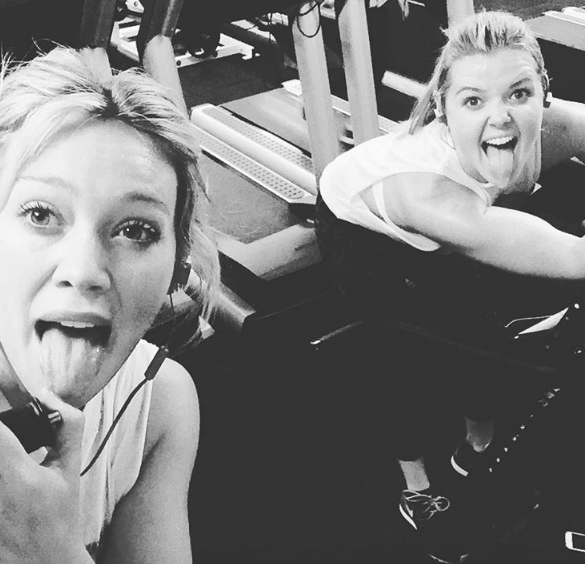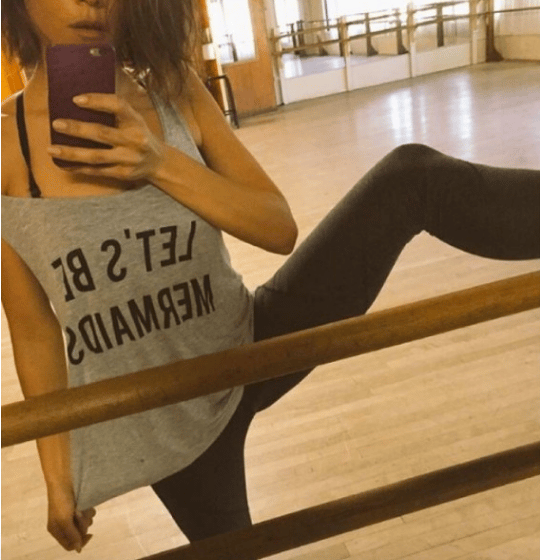 "I have to work at it now, which is very sad. I've been doing Pilates for the last 15 years – a combination of Reformer, Barre and Mat classes."
While she has a nutrition certificate and maintains a healthy diet with "a huge variety of fresh fruits and vegetables, lots of protein, eggs, salmon, avocado, nuts", she doesn't deprive herself of life's great culinary pleasures.
Namely wine and hot chips.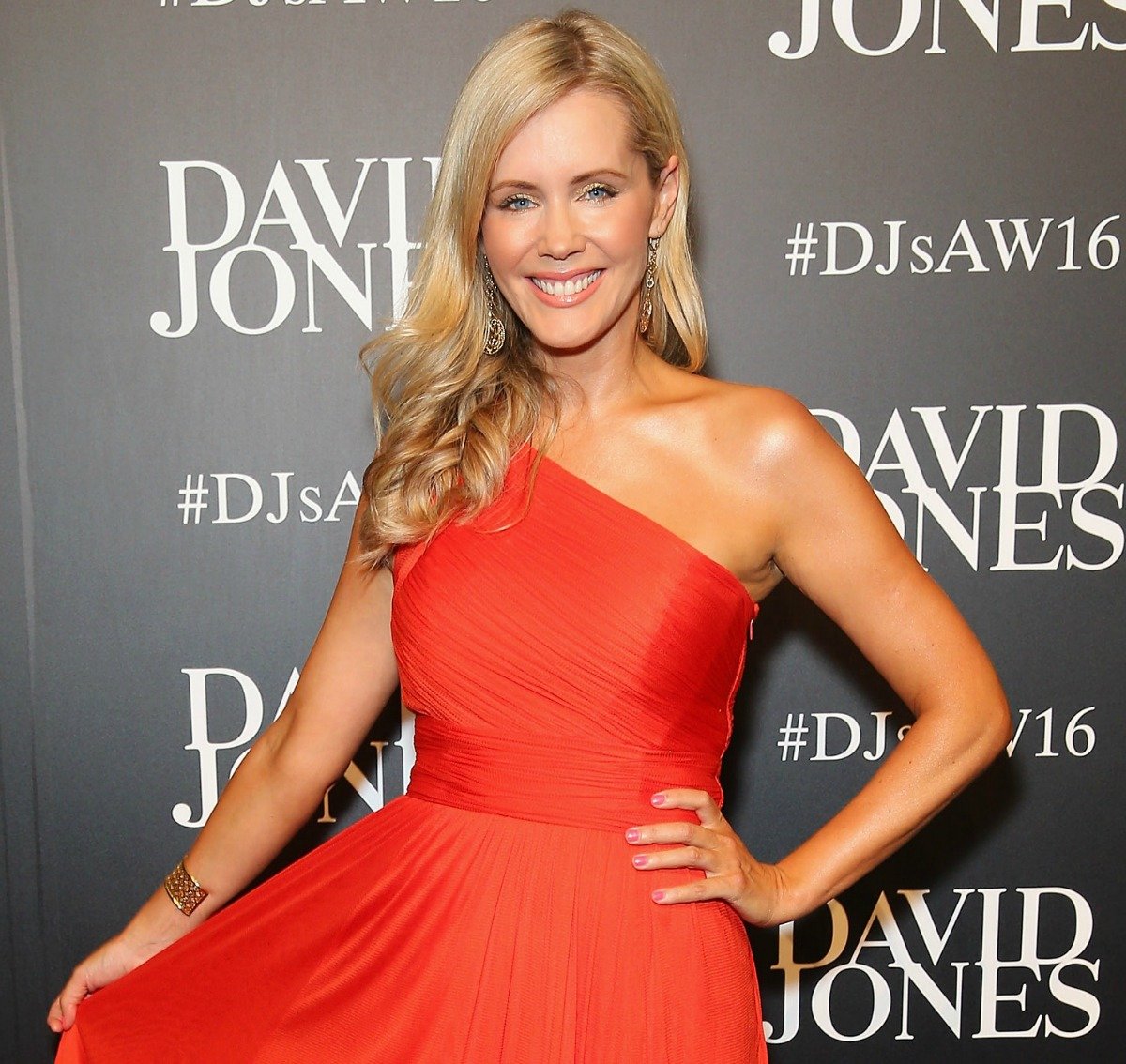 Image: Getty
"[They] are one of my favourite things on Earth! You do need to treat yourself, just not every day," she tells Beauticate.
"If I don't have the one thing that I want, I'll end up eating everything else but that, so I may as well just go for the hot chips. I have them with a burger maybe once a week."
A woman after our own hearts.
What are your favourite beauty buys?