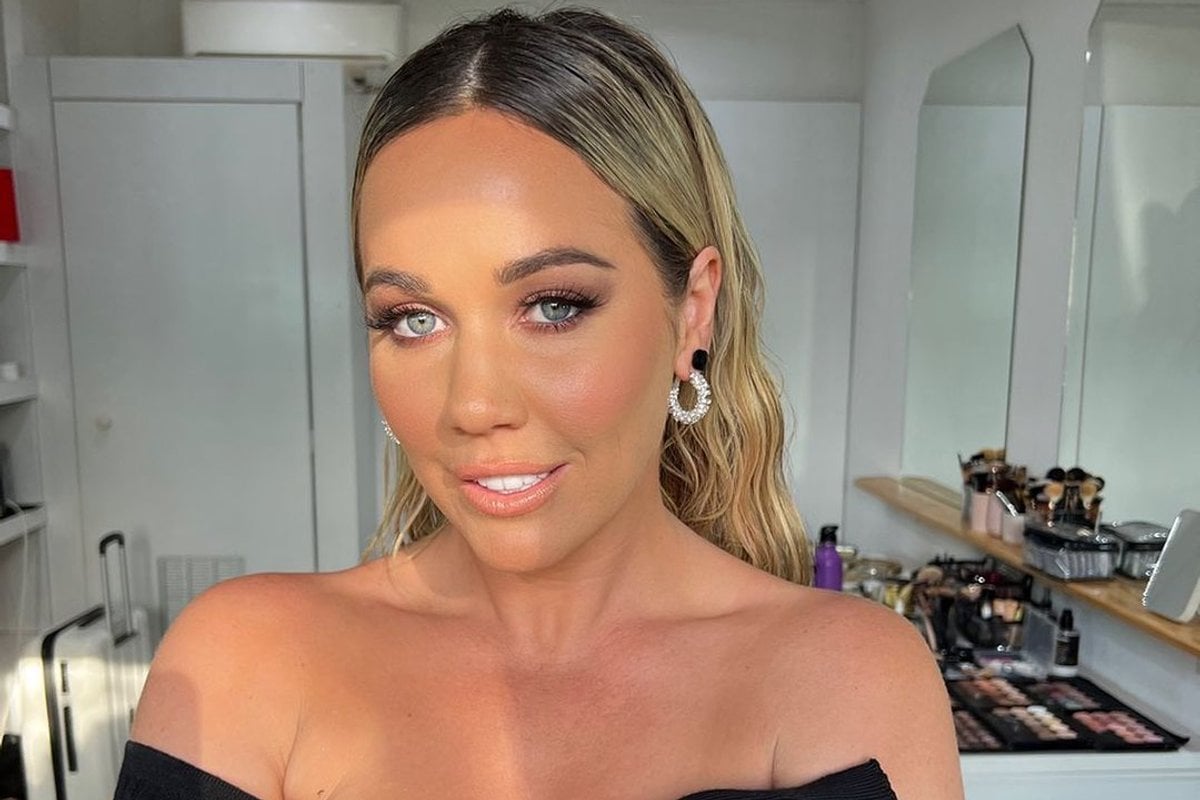 Sophie Cachia arrived at an event where she was a guest speaker on a panel. Bursting into the room, she greeted, hugged and hand-shook her way from person to person, before the event began.  
At that time, the enigmatic social media influencer and entrepreneur was 28, married to AFL player Jaryd Cachia, and mum to two young kids. 
But then, one woman "completely stopped" Sophie in her tracks. 
"And when I say that, everything around her went blurry," she shares with Mia Freedman on Mamamia's No Filter podcast. 
Listen to Mia Freedman's full interview with Sophie Cachia on the No Filter podcast below. Post continues after audio.
"The electricity I felt up my arm when we shook hands…"
"I vividly remember how strong her handshake was, and I thought, oh, it's like a man's handshake. And then, I saw her fingers. And I saw her arms and veins… and biceps… and I just followed her arm all the way up to her eyes, where I believe I just froze and went… Hello."
That was the moment where Sophie says she knew "instantly".
"Something had happened. I didn't exactly know what, but I had butterflies over a woman, and that was a first," she says. 
The woman, a fellow panellist, was seated just a few chairs away. During the event, Sophie struggled to focus. The woman's presence was palpable.
"The whole time I'm looking down the row. I'm waiting for her to talk… And then I became attracted to her voice. It was very deep, it was very masculine."
Read more: 'She was my drug and I was addicted.' Sophie Cachia on her on-off relationship with Alanna Kennedy.
Sophie was rocked. 
"I'd never [even] been the girl that kissed a girl at parties when I was younger. I'd never even remotely thought I could be attracted sexually to a woman."