Sonny Blake, the son of writer and beauty entrepreneur Zoe Foster Blake, and comedian and radio host Hamish Blake, might just have his own set of creative skills.
Hanging out at the beach while on holidays, Sonny decided to make a high-quality sand sculpture of his mum, and luckily his dad was ready to capture the moment.
But you guys… it's… terrifying. 
"Spot on mate," read Blake's caption.
Sonny utilised a Brett Whitely-esque collection of materials sourced from the sand and surf, and displayed an uncanny ability to match hair tones and highlights… kinda.
While there's no comment from mum as of yet, we're sure she's equally flattered, and maybe doing a bit of a double take in the mirror this morning.
Let's compare the pair, shall we?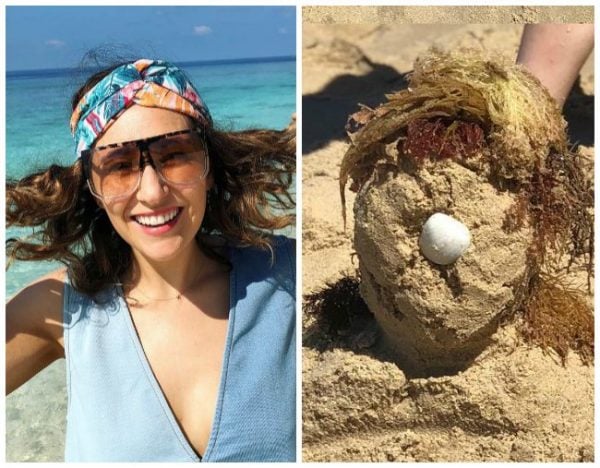 We can totally see the resemblance.
Next step... sand castles and shell wreaths.
We can't wait.
LISTEN: Beauty guru Zoe Foster Blake speaks to Holy Wainwright about what matters most, living with Hamish, and her philosophies on parenting.