The joys of live TV dictate that occasionally, just occasionally, the wrong thing will be said at the wrong time and the internet will make sure said comment gets its time in the sun.
Enter Sonia Kruger, who is finding herself basking in the sun of countless internet jokes after her own landed awkwardly on Today Extra on Thursday morning.
Kruger and her co-host Richard Wilkins were playing a viral video of a couple of particularly cute babies jiggling and giggling while on a vibrating exercise machine, when Kruger expressed her love of the video. Almost too much, in fact.
"I wouldn't mind being able to sit on a vibrator and have a giggle," she said to a few raised eyebrows and flushed cheeks, and her own almost instant shock.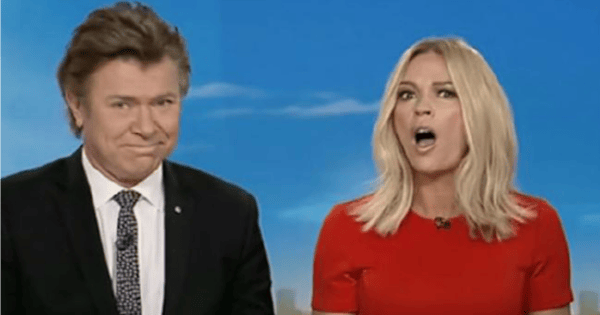 "Oh, you know what I'm saying!" she laughed, because yes, of course, we know all know exactly... what she's saying...?
Moments later, after the gaffe gained a little momentum and the news cycle caught on, co-host Richard Wilkins and Kruger addressed the giggling that was happening in the virtual world.
OMG @SoniaKruger you are so lucky @DavidCampbell73 was not sitting next to you after the vibrator comment ???????????? @TheTodayShow #hilarious #lol

— Michaela_Bourke (@Michaela_Bourke) July 12, 2017
"That comment of yours has created a bit of buzz online, you could say," Wilkins said.
Get it?? 'Buzz'?
"I swear on my life that was completely unintentional. My palms are sweating. I can't — yeah, no, unintentional. You can see by the look on my face ..." Kruger said.
I mean, yeah, sure.
¯\_(ツ)_/¯
At least we're all giggling, right Sonia?