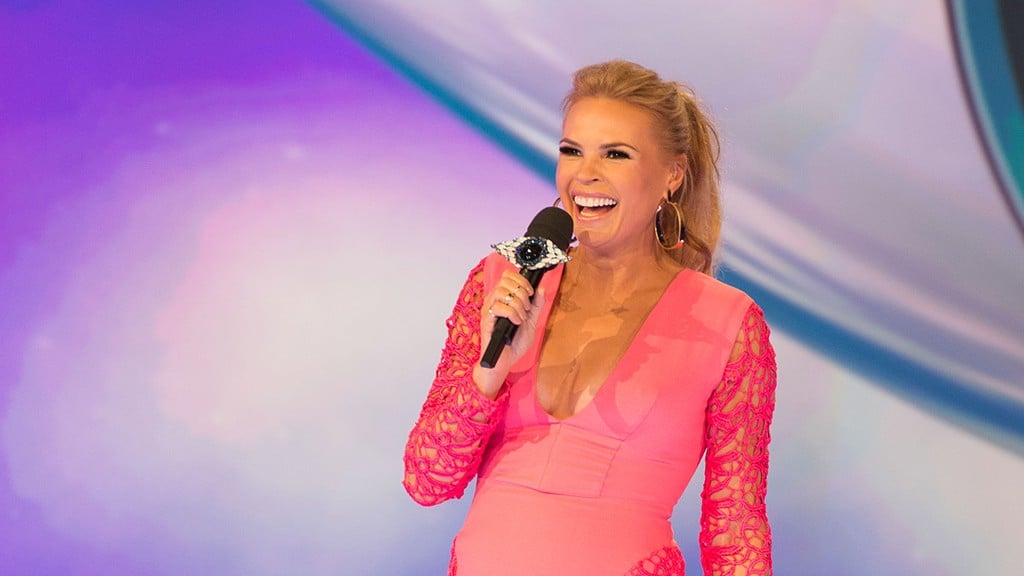 Congrats.
Sonia Kruger, 49, has welcomed her first child to her partner Craig McPherson, 52, a baby girl named Maggie. She made the announcement on Instagram after her birth this morning.
She captioned an adorable picture of her booties, "Guess what…they fit! Little Maggie Kruger McPherson born this morning. #happybirthday #babygirl."
Last year, Sonia Kruger announced that she was pregnant through IVF. The Mornings host explained to the show's viewers that she didn't fall pregnant naturally.
"I wanted to be really clear today and let everyone know that I did go through IVF and I did have an egg donor."
After years of trying Sonia's friend, who remains anonymous, donated an egg to the couple so they could conceive.
"I have a very good friend who gave me an egg and that's how this pregnancy came about. When you get to my age – to use your own eggs to have a baby you're not really going to be successful – I mean the odds are at around one in a million to get there and my doctors have been very clear with me, because I'd been through IVF before".
Sonia openly spoke about miscarrying in 2011 when she fell pregnant naturally, as well as her unsuccessful IVF attempts with her own eggs in 2012.
We are so happy for Sonia and Craig.
CLICK THROUGH the gallery for photos of Sonia's pregnancy.