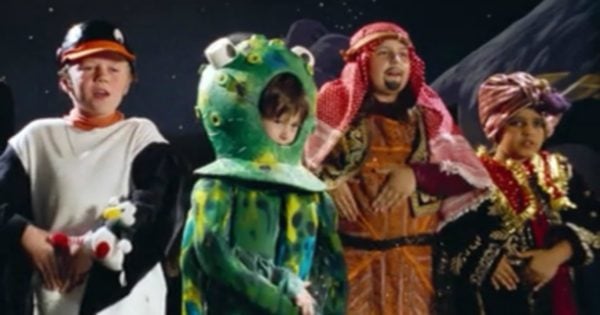 Songs have been a huge part of my life for as long as I can remember. I vividly recall that when I was little, my day revolved around when my parents would get home from work and I would force them, before they even had the chance to eat dinner, to do the hokey pokey for me.
Before long, I'd be joining in and encouraging my quietly awkward, not-particularly-interested-in-performing siblings to get up with me to perform the song.
It signalled the first time the people around me realised (and perhaps on a subconscious level I did too) that I simply was a terrible singer and a suitably un-coordinated dancer. It was also among the first of many times that I experienced the power of songs in helping children and their parents to bond and learn together.
Lucky for me, I managed to make sure I still engaged with the most significant songs and performances when I was a child, always the kid at the front of the Christmas concert singing too loudly and performing too enthusiastically.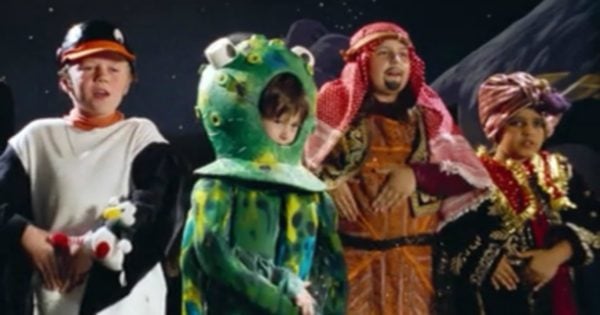 Christmas Pageant feels. Image: Love Actually.
What I have realised, though, with hindsight, is how it's funny that children songs seem to be relatively timeless.
Many of the songs I grew up with are similar to the songs my parents grew up with, giving us such similar childhood narratives where our bedrock skills of learning how to dance, entertain and communicate came from exactly the same place. It's so powerful that I know if I choose to have my own family, I'll be more than happy to perform the hokey pokey on request (they may not even have to ask).
So what better way to throw it way back, and round up some of the very best of our childhoods from then all the way to now.