Last week was the 4th time my husband was not at our daughter's annual ballet concert.
Two days before the 2013 concert Matt had ended up in hospital complaining of shortness of breath. He stayed in hospital the whole of that following week.
I remember the night of that first concert my sister in law stepped into the breach at the last minute, taking Matts seat (if not his place) to watch Cara dance.
That night was really my first solo parenting experience and I distinctly remember how weird it felt to go backstage alone to get Cara after the show that night, and to be unable to share that moment of pride in her at least until the following morning when I showed him the video at the hospital.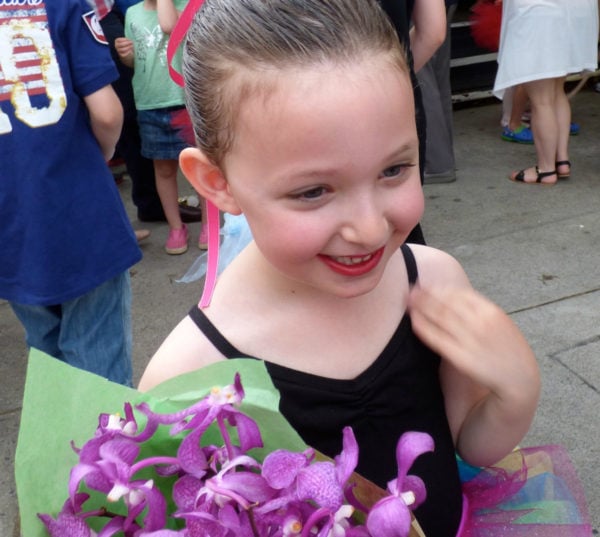 Eight weeks after that concert, Matt died suddenly at work. He was 39. The virus that had put him in hospital but which we thought had been cleared had somehow invaded his heart. In the space of a single unanswered text message, I became a solo parent.
Telling my then six-year-old twins what had happened was unquestionably the hardest thing I've ever done. Cara understood immediately, or at least in as much as any six-year-old can understand the finality of death. She took herself off to write a goodbye card for daddy. Noah was reasonably quiet but otherwise gave no indication that he knew anything was wrong. He seemed pleasantly surprised that I put them to sleep in my bed that night. It was a first for them. He didn't realise what the novelty of a bed with space for two extra little bodies really meant.
I'm not sure that at that point I did either, but now when I put the kids to bed in their own rooms and wish them goodnight, the fact that there's no "goodnight dad" to follow the "goodnight mum" brings home to me that it's just the three of us now.
Robin Bailey emotionally reflects what it was like watching her kids deal with grief on The Well.