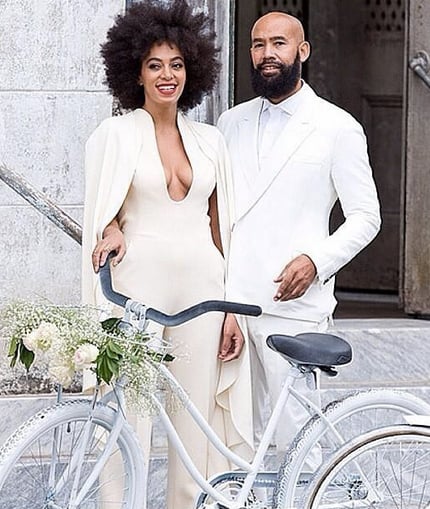 UPDATE: So much happened at Solange Knowles' wedding. There was bridal pants. There was her famous sister.
And there was Solange dancing hip-hop with her 10-year-old son, Daniel 'Julez' Smith Jr. It's the greatest wedding dance we've seen. It's also quite impressive how well Solange can hip-hop in a thigh-high, low-cut gown. Touché Solange.
https://www.youtube.com/watch?v=kZ7S6vgGU6E
It has also been reported that Solange broke out in hives after the ceremony. Why? Who knows. But Beyoncé looked after her, covering her face with a cloth as they drove to the hotel, shielding her from media. Jay-Z sat in the front, possibly rapping about the situation (conjecture). Fortunately, it didn't seem to put too much of a dampener on things. Itchy though.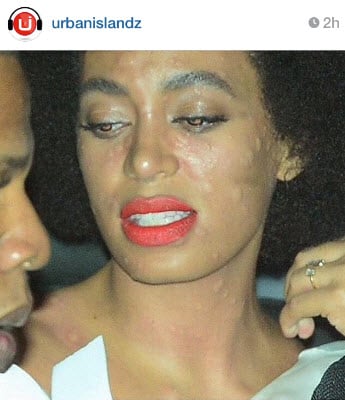 Solange. Hives. And some of Jay-Z's profile. Photo: Instagram
As Mamamia reported yesterday:
Solange can no longer dance to her sister Beyonce's song 'All The Single Ladies'.
Why?
Because Solange just got hitched.
IN PANTS.
PANTS, PEOPLE. With this perfect bike.