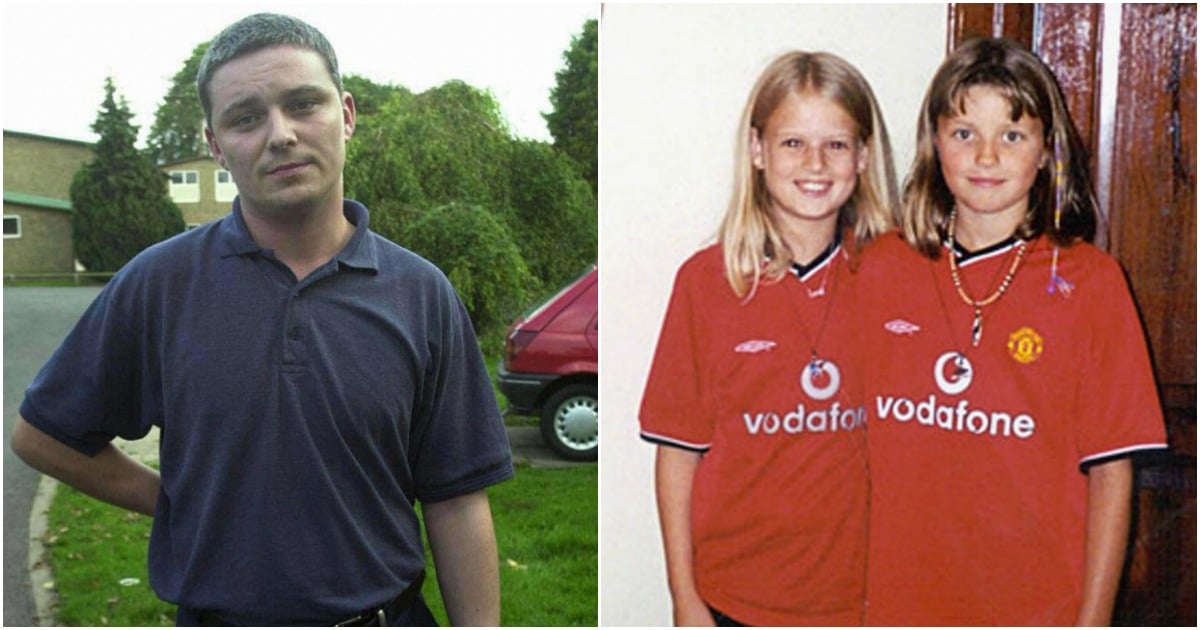 Clad in matching red footy shirts, best friends Holly Wells and Jessica Chapman, both 10, looked like two peas in a pod.
It was late afternoon on August 4, 2002 – a Sunday – and the girls were at a barbecue at the Wells' family home in Soham, Cambridgeshire in the UK.
Giggling, they'd decided to change into the matching Manchester United jerseys. United was their team and David Beckham was their favourite player – both of them had his name and his squad number '7' emblazoned on the back.
Holly's mum, Nicola, snapped a photo of the girls in their identical ensembles. Not long after that, around 5.30pm, Holly and Jessica, who'd been friends since they were four years old, linked arms and went for a walk to buy lollies from the local shop.
They were captured on CCTV on their way back from the shop just before 6.30pm but by 10 they still hadn't returned home and their frantic parents raised the alarm, the Daily Mail reported.
The photo of them in their Manchester United shirts quickly became the image distributed to police and media outlets in the desperate search for the girls. It would later become a haunting symbol of evil.
It turned out that Ian Huntley, caretaker of the local Soham college, had been the last person to see the girls. Huntley was engaged to a woman called Maxine Carr, the teaching assistant at St. Andrews primary school, where Holly and Jessica were pupils.
He told police he'd been in his front yard washing his dog around 6.30pm when the girls had walked past, as reported in the Telegraph. Holly and Jessica, who loved Maxine Carr, asked if she was around. Huntley said he'd told them she was upstairs taking a bath because she was feeling sick so the girls had wished her well before walking off in the direction of the local library.
For the following 13 days, the police and their families searched tirelessly for them, while the nation watched and waited in horrified suspense. It was one of England's biggest ever manhunts.
Huntley was a key figure in the investigation and seemed keen to help police. He took part in searches and put out chairs and tables for press conferences. He did several TV interviews, telling one network: "It doesn't help the fact that I was one of the last people to speak to them. I keep re-living that conversation and thinking perhaps something different could have been said, perhaps I could have kept them here a little bit longer and maybe changed events."
Carr also spoke to the media, describing Holly and Jessica as "two of the brightest, loveliest little girls in the world". She showed off an end of term card they had made for her that was covered with hearts and kisses.
Huntley's closeness to the case ignited suspicion. He'd pestered police with questions, curious to know how wide the search was going to be and if any clothing had been found.
On August 6, Huntley and Carr were brought in for questioning and their home and the surrounding grounds were searched. Although it was not revealed until much later on, it was then that police recovered the girls' Manchester United shirts, which had been partially burnt and were in a bin behind the property.