CONTENT WARNING: This post contains details of violence against children, which some readers may find distressing.
Update: Sofina Nikat was sentenced to a 12-month community correction order after earlier pleading guilty to infanticide.
In April 2016, Sofina Nikat strapped her 15-month-old daughter into her pram and wheeled her to a nearby park in the Melbourne suburb of Heidelberg West.
When she returned a short time later, the pram was empty.
At first police and the local community were on the hunt for a man the 23-year-old described as 180cm tall, of African appearance, barefoot and reeking of alcohol. This man, Nikat claimed, had knocked her to the ground, snatched Sanaya and fled.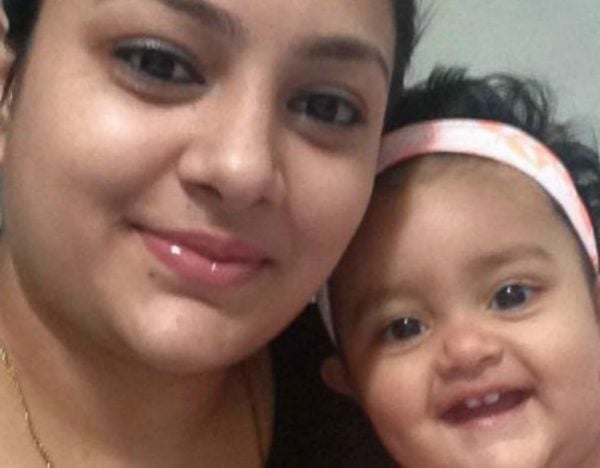 But then came Nikat's confession to police. She said she'd placed her hand over her little girl's mouth and nose, smothering her until she went limp, then tossed her into Darebin Creek. It was there, 17 hours later, that locals found Sanaya's body, partially submerged in the water.
Despite Nikat's admission, the Melbourne mother pleaded not guilty to murder. There is another charge, her lawyer argues, that she ought to face instead: infanticide.
What is infanticide?
While a murder conviction could have seen Nikat imprisoned for 25 years, infanticide carries a five-year maximum sentence in Victoria.
The charge applies to women who kill their children (under the age of two) while affected by a mental disorder related to giving birth to them.
It requires psychiatric or psychological assessment as evidence, which Nikat's lawyers had obtained.