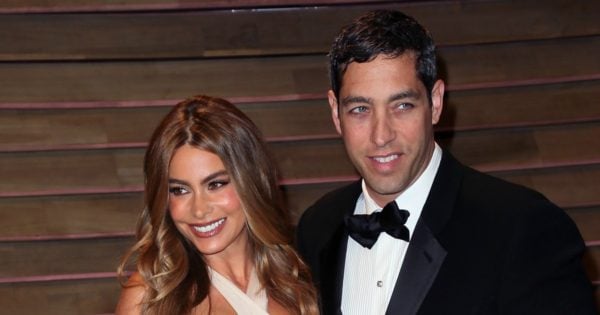 Sofia Vergara's battle with her ex-partner over custody of their stored embryos has taken a very strange turn: a lawsuit has now reportedly been filed against the actress on behalf of of the fertilised eggs.
Court papers filed in the US state of Louisiana, obtained by Page Six, reportedly list the embryos – dubbed "Emma" and "Isabella" – as plaintiffs, and claims that by not being born they are being denied inheritance set aside for them in a trust fund.
It reportedly calls for the embryos to be given to their father, Nick Loeb, so that they might be given the chance to live and be granted access to the money, which would go towards costs such as healthcare and education.
The sensational suit comes 18 months after Loeb first sued the Modern Family star for custody of the fertilised eggs, which they created together in 2013 — roughly a year before they split.
Vergara, who married actor Joe Manganiello last year, has previously expressed the view that children ought to be the product of a loving relationship.
"I wouldn't want to bring kids to the world where it is already set everything wrong for them," she said according to Page Six Post.