As Hollywood's highest paid actress for five years running, Modern Family star Sofia Vergara knows there's something powerful about being a beautiful, funny, Colombian-born actress on prime time TV.
Her iconic character, Gloria, is the much younger wife of Jay, a man in his 60s, and is known for her passionate and outspoken attitude. In the show, her Latina background is very much emphasised, with frequent mispronunciations and misunderstandings of the English language serving as one of her character's major 'shticks.'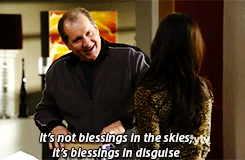 Perhaps it's no surprise then, that when Vergara presents a segment at an awards show, she behaves like an extension of her character. But for many who tuned into Sunday evening's Golden Globes, one particular 'Hispanic joke' was the end of their tether.
Introducing this year's Misses Golden Globes, Vergara played on her familiar stereotype, purposefully mispronouncing the word 'annual'.
"The Hollywood Foreign Press Association has an anal tradition," she began. "I didn't mean … they have an anus tradition...."
Finally, she avoided that tricky 'annual' word altogether, saying, "They have a tradition that they do every year of choosing a second-generation performer to assist in the presentation of the awards."
But Twitter, as always, was quick to recognise a problem.
So we keep making fun of Sofia Vergara's accent and we keep making her make the joke. #GoldenGlobes

— Rhea Butcher (@RheaButcher) January 9, 2017