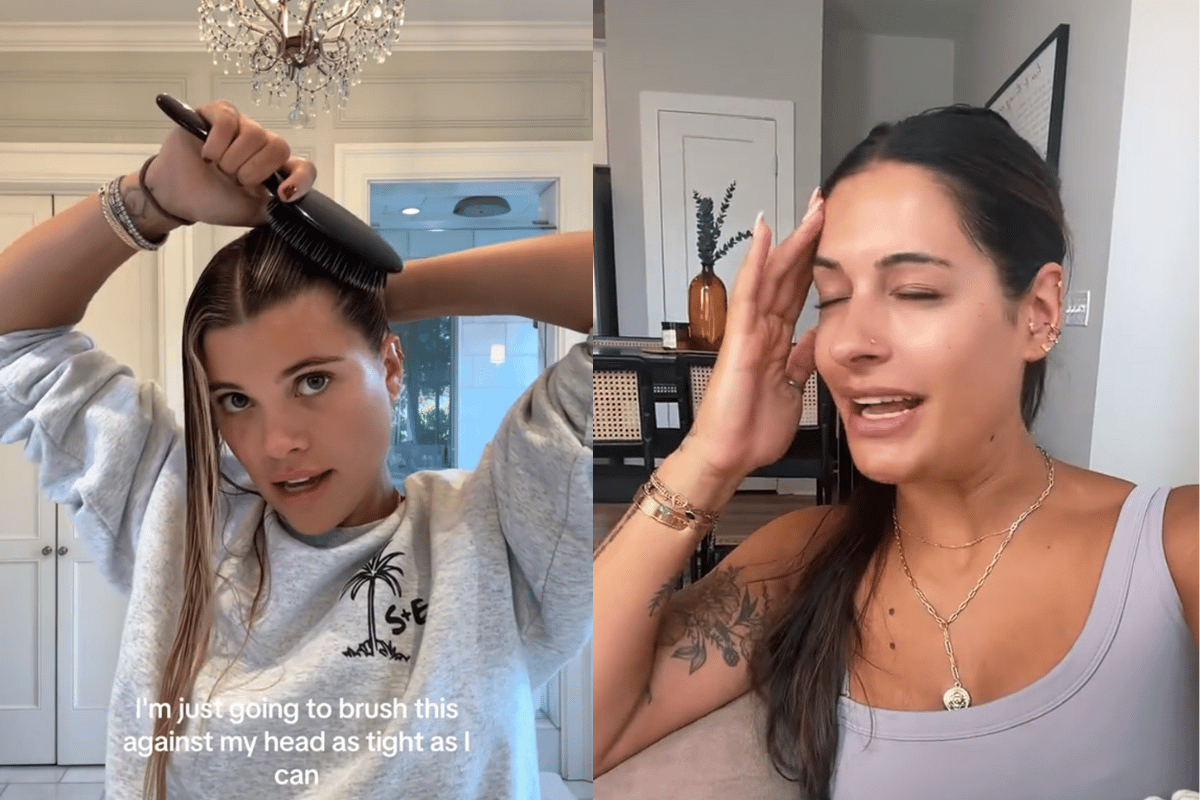 Sofia Richie Grainge. She's the Internet's 'unproblematic nepo baby'. The unpredictable new icon we can't get enough of. And she's having a serious moment — she's everywhere right now.
In the space of a year, she's gone from 'Scott Disick's young girlfriend' to a married 'It Girl' who dresses exclusively in Chanel — and we are HERE for it.
The 24-year-old model (her dad is Lionel Richie and her sister is Nicole Richie), who has worked with major fashion brands is also the beauty director of makeup brand Nudestix.
And we're literally FROTHING over everything she does, from her style to her sleek, minimalistic beauty looks.
Specifically, her signature slicked-back hair.
She's become the poster girl for clean, polished-looking hairstyles.
It's sleek. Chic. No-fuss.
Take a look at any of Richie's TikTok's and you'll scroll through hundreds upon hundreds of hair tutorial requests from her followers.
And guess what? She finally answered our prayers.
In a recent TikTok clip, she said, "Alright guys. I just got out of the shower and I figured what a perfect opportunity to finally teach/show you guys how I do my sleek bun."
"First I'm going to start off by saying I really love you guys for thinking this is my chic hairstyle," she shared. "This is actually my lazy girl hairstyle. I do it all the time because I'm very lazy with my hair."