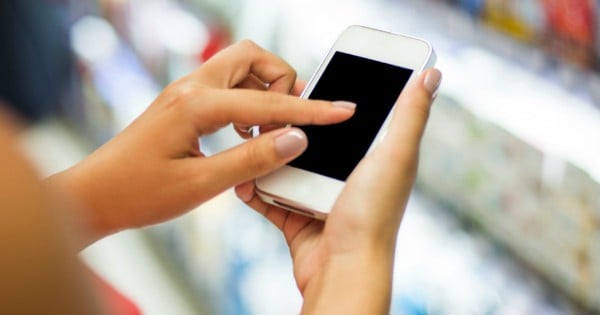 Ritesh Chugh, CQUniversity Australia
Social media is a double-edged sword, providing both benefits and drawbacks.
In order to stay connected, many of us are becoming captivated by these pervasive tools. A social media report by Sensis in 2015 reported that nearly half of all Australians access one or more social networking sites every day.
The report also found that Australians now spend an average of 8.5 hours a week on Facebook alone, with 24% checking social media more than five times a day. Seven in ten people used a smartphone to access their accounts.
Spending excessive time, often repeatedly and aimlessly, on social media can be called an addiction. In fact, social media could even be seen to have become a national obsession and Australians appear to be addicted. This addiction is not limited to Australia but spans the globe.

Is your iPhone addiction making you lose sleep? Try this. (Post continues after video.)
If you are unsure whether your social media usage has turned into an addiction, take the Bergen's Facebook Addiction Scale quiz to find out.
What's the expense of this addiction? Poor social relationships and isolation, compulsivity, victimisation, stress, depression and anxiety, exhibitionism and preference for online interactions over real world interactions.
With the growing use of social media, these problems will not disappear in the near future. Already, people are talking about how we can unshackle ourselves from social media.
A couple of years ago the video below by Coca-Cola made fun of our social media addiction and offered a novel solution.
The collar may not be that practical, but understanding your social media usage will help you to control your addiction and regain control of your time.
There are also paid options to help you recover your time. There is even an online company offering a 12-week social media dependency therapy package, which helps to manage any excessive social media usage to improve mental health.
Better though – and cheaper – to take action yourself. Social media may be becoming more pervasive in our lives and habit-forming, but rather than seeking solace through social media our time can be utilised more effectively in more gratifying activities of life.
So some rehabilitative action may be warranted. Perhaps even "e-fasting".
How to unplug from social media
Fasting is defined as the practice of abstaining from food. Electronic fasting (e-fasting) can be seen as abstention from electronic devices and services, such as smartphones and social media.