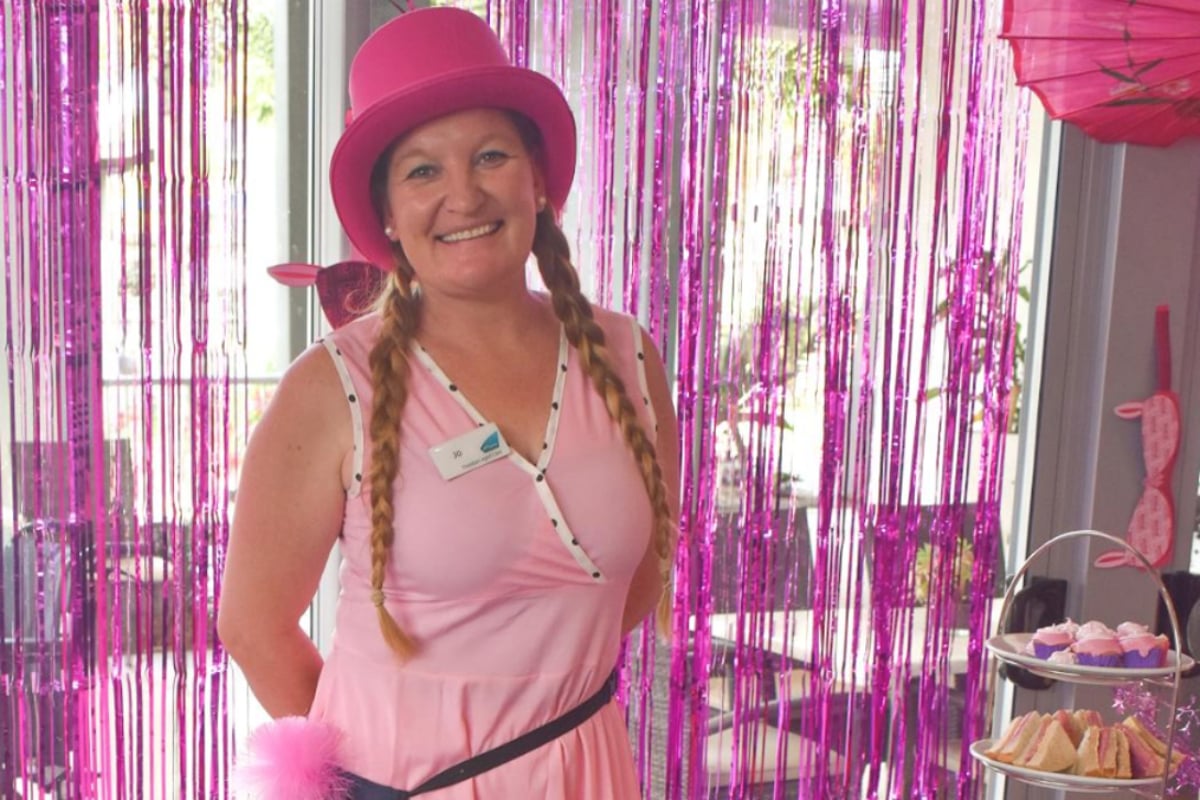 "Our residents love food, music and wine," says Jo Lee, the lifestyle co-ordinator at Freedom Tanah Merah , around 20 minutes' drive from the Brisbane CBD.
"That's a side of senior Australians I see every day – but some people never get to."
People like Jo exist because the social lives of older people are important, something which isn't always visible.
With our increasingly busy lives, it's difficult to take on the role of social coordinator for our older loved ones, especially if they have diminished independence and access to peers.
Being able to offer residents the freedom to enjoy what they love is the reason why Jo Gets so much satisfaction from her job.
"It's great that Freedom Care Communities invests in their residents' total fulfilment by not looking after just their practical and medical needs, but their happiness, too," Jo tells Mamamia.
"There's a lifestyle co-ordinator in every community, because they know it's certainly not a case of our residents coming here and no longer valuing getting as much as they can out of life.
"In fact, this is their time to enjoy as much as possible, because everything else is taken care of for them here. They can continue entertaining friends, but try new things, too, or be alone and read in the garden."
Watch: Jo's daily life as a lifestyle co-ordinator. Post continues after video.
These lifestyle co-ordinators are integral in helping senior Australians foster active social lives, encouraging interaction among those who want more connection by creating a new calendar of events each fortnight.
It's about the chance for everyone to live the life they want – and giving them choices.
These choices can be as social or as private as residents desire, and can include light exercise (mobility, yoga and morning walking groups), indoor or outdoor bowls, aqua aerobics, arts and crafts,  billiards, card games and board games, themed dinners and happy hours.
Jo, who has worked at Tanah Merah for five years, explains that she tries to offer a range of activities that's as diverse as those whom she cares for.
"It's about offering choice, and combating loneliness if that's an issue," she tells us. "Our residents love to play bingo – I think it is just because of the chocolates.
"They love indoor bowls – a bit of competition is healthy. [They love] putting on the golf-green, only three holes but big enough to be a challenge at times, and trivia is always a hit.
"They also love to party, so a function day here is pretty special and full of energy and love."