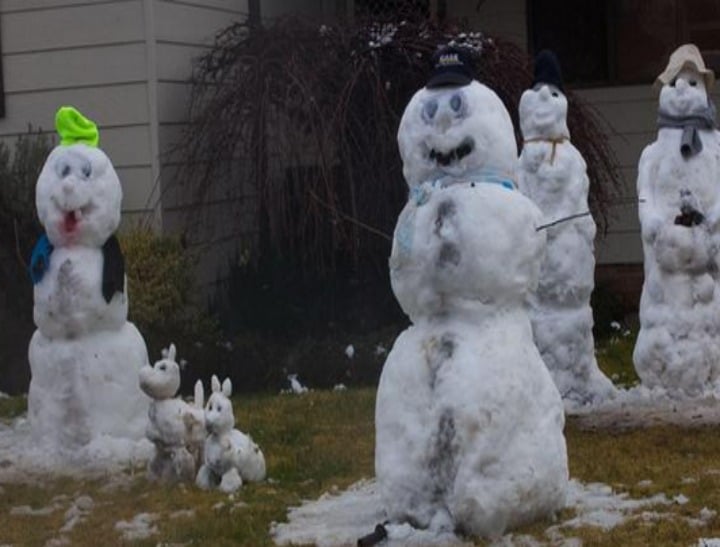 We've rounded up all the latest stories from Australia and around the world – so you don't have to go searching.

1. Cold snap sees snow fall in Queensland overnight.
Queenslanders are wondering what has hit them as the "Antarctic Vortex" brings snow to the state better known for its sunny skies.
Online weather site Higgins Storm Chasing reports that snow fell overnight in Stanthorpe with snow and sleet further north as far as Toowoomba arriving this morning.

In Brisbane temperatures dropped three degrees below average yesterday, leaving locals shivering in their Havaianas.
Meanwhile, in NSW snow fell throughout Northern and Central West towns. The town of Orange saw "thundersnow" on Saturday night — the combination of a tropical-style storm with thunder and lightning and a cold front with snow caused by the Antarctic  vortex reports The Central West Daily. 
Throughout the south of the country the weather continued its icy blast with Victoria experiencing its wettest July day in 25 years yesterday.
The Bureau of Meteorology predicts that the current cold snap will ease today in NSW, but there is a flood watch alert issued for the greater Melbourne catchment areas of Werribee, Maribyrnong, Yarra, Dandenong and Bunyip and for East Gippsland, and Melbourne itself is only expected to reach 11 degrees.
In Adelaide temperatures are not expected to rise above 15C this week, while in Perth daytime temps will hover around 17C with nighttime minimums down to 3C.
Hobart too is looking at 11 degrees.

2. Aboriginal women on welfare being used as "cash cows" former MP claims.
A former Victorian Labor MP has claimed that Aboriginal women on welfare are being used as "cash cows" by having children for government payouts.
Speaking on Network Ten's The Bolt Report, discussing constitutional recognition of Indigenous Australians, Gary Johns said "poor women" are having babies to reap welfare benefits.
"Look, a lot of poor women in this country, a large proportion of whom are Aboriginal, are used as cash cows, right?" Mr Johns said. "They are kept pregnant and producing children for the cash. Now, that has to stop."
The controversial comments came in response to statistics by the Aboriginal Housing Victoria that showed Aboriginal women were 34 times more likely to suffer domestic violence than non-indigenous women, and 11 times more likely to die at the hands of their partners.
Starting today in Victoria, the Royal Commission into Family Violence, will hear that Aboriginal women were far less likely to report their abuse to authorities for fear their children will be taken away.
Mr Johns called on Indigenous leaders, pushing for recognition to change their focus.
"I'd like [Cape York community leader] Noel [Pearson] and his team to start thinking about fundamental issues that affect his people and our people at the really lower end of this society. And the fact is that they should be trying to smash the welfare state, not a liberal democracy and its constitution," he told Bolt.
3. Australia's first royal commission into family violence will begin today.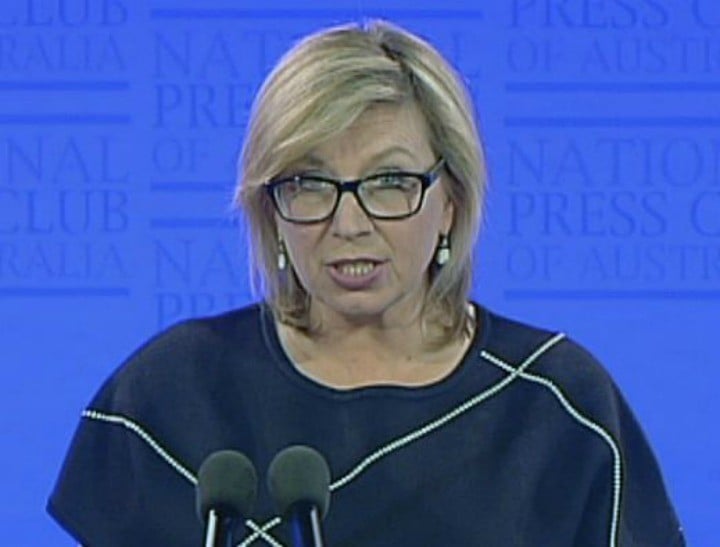 Victoria's much anticipated Royal Commission into Family Violence begins today, with opening addresses from Commissioner Marcia Neave and counsel assisting the commissioner, Mark Moshinsky SC.
Witnesses expected to be called today include Good Shepherd Youth and Family Service chief executive Rhonda Cumberland and Victoria Police Assistant Commissioner Wendy Steendam as well as at least one victim of family violence.
Australian of the Year Rosie Batty is expected to be among the witnesses to appear during the inquiry.
The inquiry has already had more than 1,000 submissions.
For support in domestic violence related matters 24/7, call 1800 RESPECT (1800 737 732). 

3. Bali flights cancelled again. Chaos reins.
There is confusion over Bali flights again as flights were again cancelled yesterday due to the volcanic ash cloud, and then briefly operated again in the evening.
Flights resumed Saturday evening and Sunday morning only to be cancelled again Sunday afternoon after winds pushed the ash cloud from Mt Ruang back toward the international airport.
Nearly 50 domestic and international flights were cancelled yesterday.
Mt Ruang 150km west of Denpasar airport erupted on July 2 emitting plumes of ash and causing over 300 flights to be axed from Friday.
Jetstar told the Nine Network two flights this morning will also will be delayed and that they planned to put on extra services to Australia today and Tuesday.
Virgin Australia announced overnight that they had cancelled all flights from Australia to Denpasar today.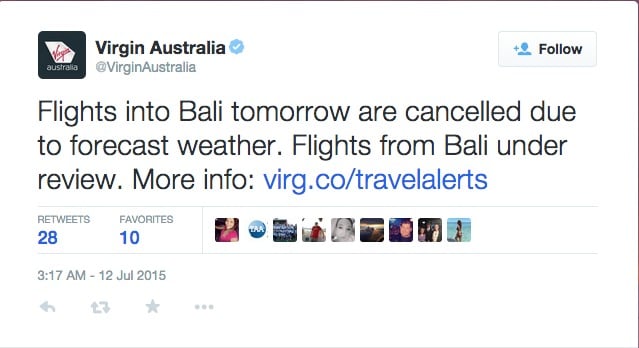 Flights from Denpasar to Australia this afternoon are "still under review."
The airline stated that they "will continue to monitor weather conditions overnight and provide an update on these flights at 1pm AEST tomorrow via our website and through proactive guest communications."


4. Novak Djokovic beats Roger Federer to win third Wimbledon title.
Overnight Novak Djokovic has beaten Roger Federer for the second year in a row, and taken the top spot at the Wimbledon grand slam.
The defending champion won an apparent rematch of the 2014 final, capturing a ninth career major title with a 7-6(1), 6-7(10), 6-4, 6-3 triumph.
"It tasted very, very good this year," Djokovic said while grasping his treasured cup "I don't know what the grounds people have done, but they've done a very good job. I've been dreaming of winning Wimbledon since I was a kid."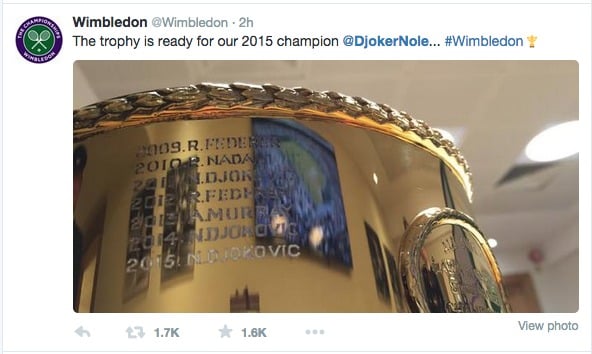 5. Malala Yousafzai celebrates her 18th birthday totally differently than the way the rest of us did.
On her 18th birthday Malala Yousafzai has used the occasion to call on world leaders to stop "failing" the people of Syria.
Speaking at the opening of a Malala Fund girls' school in Lebanon, the activist described the situation in neighbouring Syria as a "heartbreaking tragedy".
Yousafzai also announced a new grant of $250,000 to support Unicef and UNHCR refugee programmes in Jordan.
"On this day, I have a message for the leaders of this country, this region and the world – you are failing the Syrian people, especially Syria's children," she said.
"This is a heartbreaking tragedy – the world's worst refugee crisis in decades."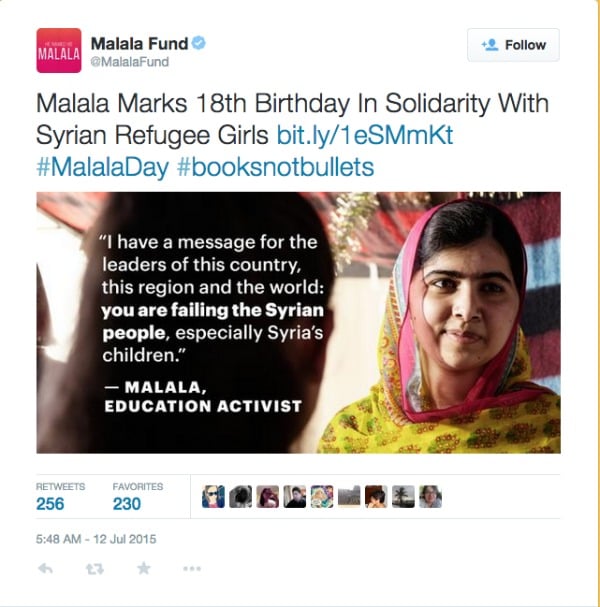 6. Ginger Jihadi marries British runaway schoolgirl.
An 18-year-old Australian jihadist called the 'Ginger Jihadi' has married a 16-year old British runaway, claims The Daily Mail. Amira Abase, 16, made headlines when she travelled to Syria with two other school friends earlier this year.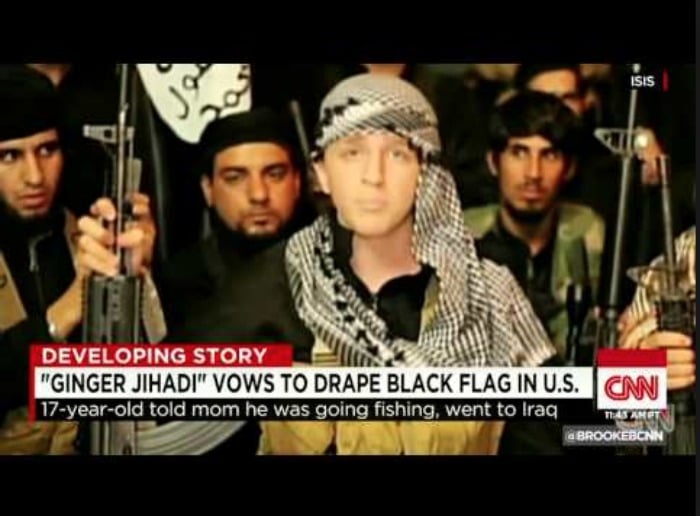 Abdullah Elmir, from Bankstown in western Sydney,  sent an online message through encrypted text message service, Kik to The Mail on Sunday confirming his marriage to the teenager. The Australian bragged about his connections in the UK and said ISIS planned to launch attacks against the UK.
"Brothers that I know there…are itching to do an attack," he wrote.
"This is a direct threat."
He also praised the actions of Seifeddine Rezgui, who massacred 38 people, primarily UK citizens, on a beach in Tunisia in June.
"On the Tunisia attacks, may Allah bless the man who slaughtered those filthy kuffar (infidels)."

7. Scientists predict a mini ice age is coming.
Scientists have claimed that earth is just 15 years from a new 'mini ice age' that could cause extremely cold winters characterized by the freezing of normally ice-free rivers as well as year-round snow fields in areas that have never witnessed such climate conditions before.
Solar researchers at the University of Northumbria have created a new model of the sun's activity which they claim produces "unprecedentedly accurate predictions".
Prof Valentina Zharkova has told a presentation to the National Astronomy Meeting in Llandudno that the result would be similar to freezing conditions of the late 17th century.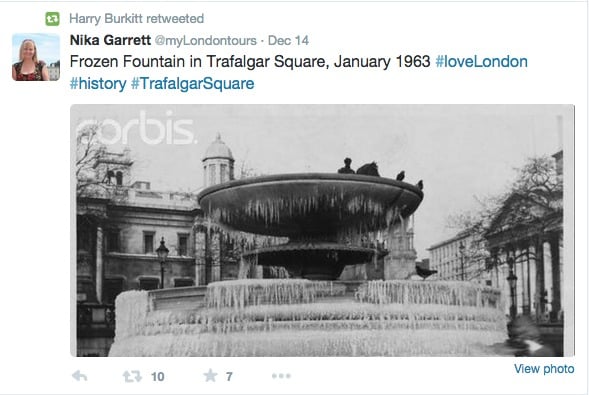 8. Boy band member collapses mid flight from wearing too many clothes to avoid baggage fees.
You know those excess baggage fees from packing too many pairs of jeans? Well here is one way you probably shouldn't try if you want to avoid them.
A Scottish boy band member has collapsed while flying EasyJet from London to Glasgow after he donned all his excess clothes to avoid being charged around $80 in excess baggage fees.
James McElvar, a singer in Scottish boy band Rewind managed to put on six t-shirts, five sweater, three pairs of jeans, two pairs of sweatpants, two jackets and two hats.
He told The Sun "The woman said either one bag went in the hold or we weren't getting on. The rest of the band had gone through so I couldn't give them any of the clothes".
"I was told I'd either have to pay a £45 fee to get it on the plane, get the flight the next morning, bin the clothes or wear them".
But during the flight things turned sour when the singer "became violently ill and suffered a fit" with "an off-duty paramedic treat[ing] him as passengers looked on".
He recovered and the band are enjoying their new found increased fame.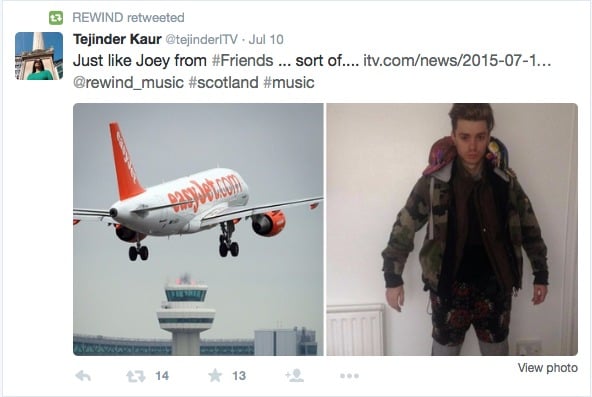 9. Periods harming women's success at work.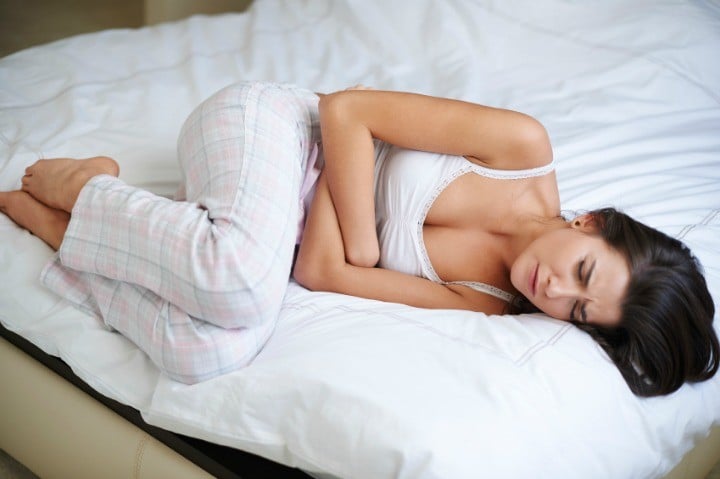 A study has found that a third of women take four or more sick days a year because of severe period pain and yet 46 per cent are too scared to tell their employers the reason they need a day off.
The UK study found that 24 per cent think period symptoms won't be taken seriously by their employer.
Last year a British professor of obstetrics and gynaecology, Gedis Grudzinskas, called for paid days-off for women during their periods, claiming it would boost women's motivation and productivity.
"Some women feel really grotty when menstruating. Coming into work is a struggle and they feel lousy. When you feel like that, it's harder to take pride in your work or perform as well. This is about employers being sensible and aware," he told The Telegraph.
Watch today's news in 90 seconds:
Do you have a story to share with Mamamia? Email us [email protected]
[post_snippet id=324408]