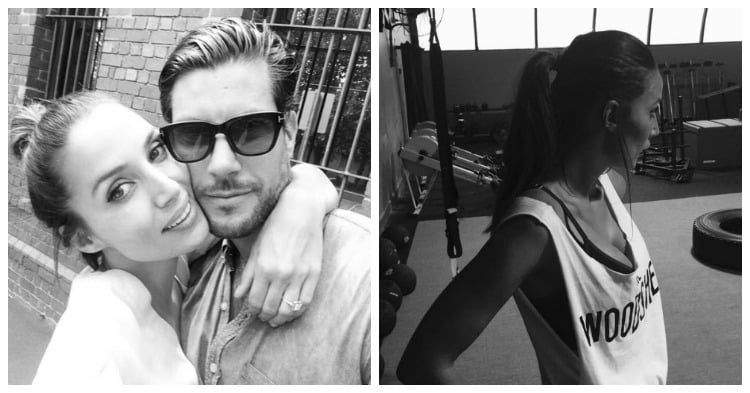 It's hard not to notice that The Bachelor's Snezana Markoski is looking fantastic.
Since wrapping up on the reality love show and getting engaged to partner Sam Wood, Markoski has made no attempt to hide the fact she's been smashing it at the gym.
She also acted a a 'guinea pig' for Wood's new fitness program 28 by Sam Wood, which launched in January of this year.
The program seems to be agreeing with her and today she took the time out to post a photo of her banging body to Instagram. (We have to admit, if we looked like that, we'd probably be doing the same.)
"So damn glad I did the @samjameswood 28×28 workouts in Feb to make sure my dress for our engagement party last night looked incredible on," she captioned the image. "We're starting the March sessions tomorrow so if you want to do it with me and see me cursing Sam along the way on our private members only FB page be sure to sign up tonight!" We have to agree that the photo is spectacular – so spectacular, in fact, that some fans suspected it wasn't 100% real.