Australia's very first Bachie baby has arrived.
Snezana Markoski and Sam Wood, who met on The Bachelor in 2015, welcomed their first child together over the weekend.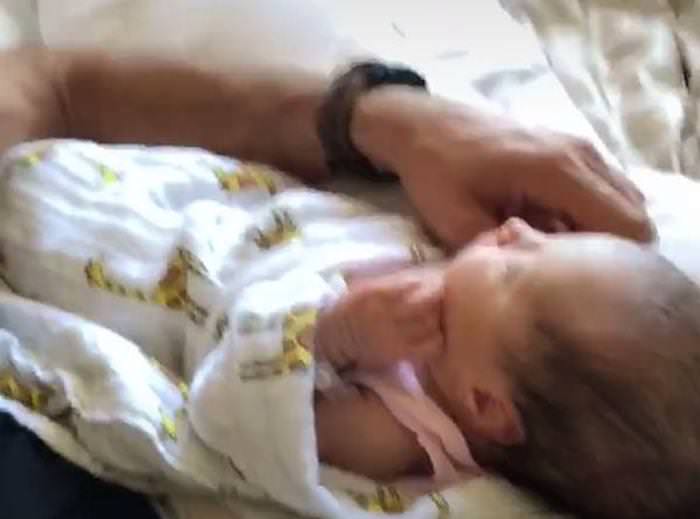 The baby is little sister for Eve, Markoski's 12 year-old daughter from a previous relationship.
"I have fallen in love with the most perfect little girl and fallen further in love with the most incredible Mum," Wood wrote in the private Facebook group for his fitness program members.
"I also haven't been able to stop crying."
And if you thought the first picture was cute, wait until you hear her name.
Introducing Willow Wendy Wood.

Listen: How life has changed since meeting Sam Wood. Post continues after audio.

All together now, NAWWW.
The couple announced they were expecting a daughter on Mother's Day earlier this year, with his and hers social media announcements.
The pair told NW that the pregnancy wasn't entirely planned.
"It was semi-planned… It was all around the wedding, kind of that we'd love to have kids, but we also want to get married and then have more kids," Wood told the magazine.
"So we went to Europe and we found a tentative venue on the Amalfi Coast, and I said to Snez, 'I bet you as soon as we find something and pick a date, you'll get pregnant'. And, sure enough, she did!"
The couple, who had planned to get married midway through 2017, said they're in no rush to tie the knot.
"A wedding can happen whenever we're committed to each other and we have a family together. We feel like we're married already … it'll be great to have both our little girls there," Markoski told the magazine.
Congratulations to Sam, Snez and Eve!