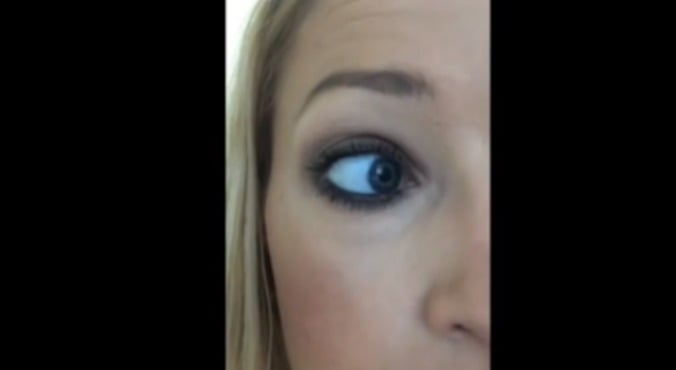 Image: Jacqui Porter

Want to try one of those fancy smokey eyes but have zero time and zero clue how?
You need this.
Check it out, instructions follow below:
1.Take a mid brown eyeshadow on a fluffy dome brush and run it over your crease area. This will help blend out any lines and create a nice smokey look. I used 'Omega" from Mac with a Mac 271 Blending Brush. The colours "Wedge" and "Cork" are also great if you like something warmer but any mid toned brown would work.
2. Take a long wear cream of gel eyeshadow in the colour of your choice (this one is Beach Bronze by Bobbi Brown) and a synthetic flat eyeshadow brush. Apply all over the eye area stopping at the crease.
3. Take your fluffy dome brush and blend out any edges. This is probably the most important part. Make sure you take the time to go back and forward in windshield wiper motions or small circles to blend out any harsh edges.
4. On a small dense shader brush (this one is by Sigma) take a small amount of your creme eyeshadow and run it along your lower lash line. Really take the time to blend properly as this is what will give you the smoked out look.
5. Apply a black kohl eye pencil along the upper eyelid and blend out with your dense shader brush.
6. Apply the same liner on the inside waterline of your eye and very close to the lower lash line. Again, buff it out well with your small brush.
7. Curl your lashes twice with an eyelash curler and apply a dark black mascara. My favourite is Loreal Telescopic as it gives good length and thickness. If you're going out at night and want some extra 'oomph" you can apply some false lashes for maximum glamour.
Glow Guide products to accompany your smokey eye:
How often do you wear eyeshadow?