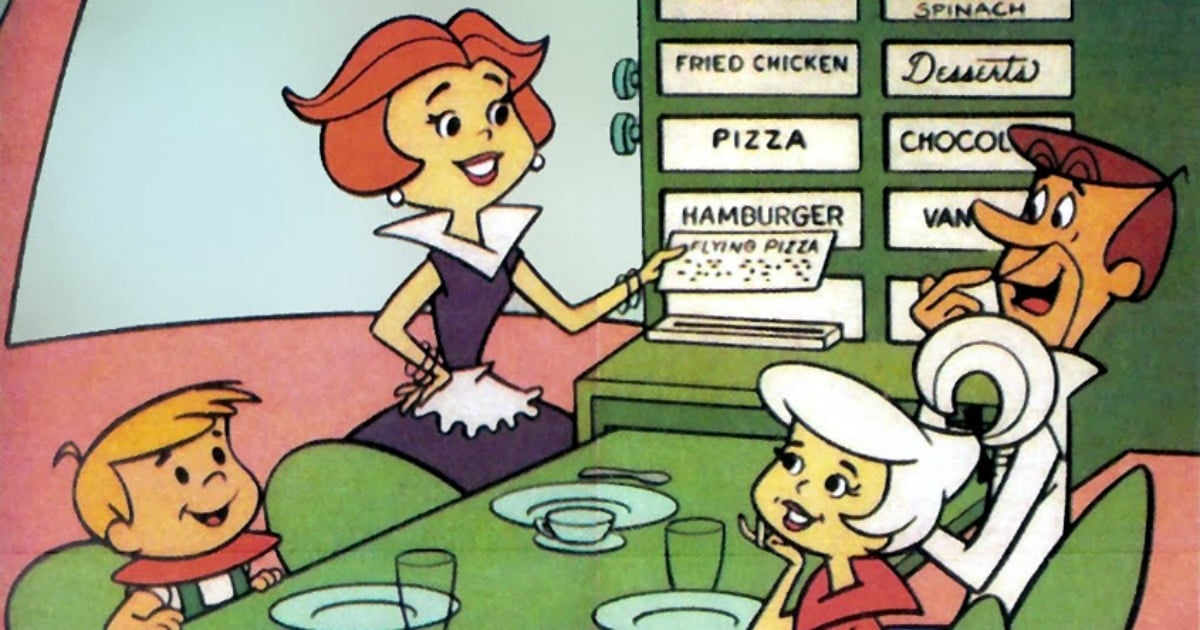 I remember watching The Jetsons as a kid and thinking how amazing it would be to live in a world where you could talk to people far away on video screens, or drive a flying car. I was also in awe of Mrs. Jetson's many home gadgets. Although I was not in awe of the old-school ideas about what Mrs. Jetson did all day, I did want the almost magical tools at her disposal. I figured they would come in handy when I was a busy career woman with a lot of things to worry about aside from my house.
While the flying car hasn't happened yet (not what Back to the Future II led us to believe about 2016) the video screen phone call absolutely has. As have so many other cool innovations The Jetsons probably had as standard in their homes. Perfect for 2016, when women are too busy living their lives to make sure the home robot is dusting properly.
Not sure about a robot? I get it. Maybe try some of these other technological wonders instead.
Hello future home of my dreams.
1. Lights that turn themselves on, remotely.
My mum always used to leave a few lights on in the house if we were going to be out until after dark. She liked the way the house felt more welcoming when she came home, and she also liked the fact that it made it look like someone was home, potentially deterring burglars. But electricity is expensive, and there's nothing more annoying than leaving the heat lights in the bathroom on all day accidentally.
Enter remotely-controllable lighting, like MyLights, which enables you to kit out your home with lights that switch on and off from anywhere in the world using your smart phone or tablet.
Never forget to turn off a light again, never worry about coming home to a dark house, and no more fiddling with unreliable timers every time you head off on a holiday. Absolute genius.
"Never forget to turn off a light again, never worry about coming home to a dark house." Image: Giphy.com
2. Smart air conditioning.
Hot summer days are the ones where you miss the sanctuary of your home air conditioning the most. Unlike the office, where it's always way too cold, or the shopping centre where you have to share it with all the sweating hordes, at home you control the temperature exactly while you're sitting on the couch vegging out with Netflix or Stan. The only bad thing about coming home in summer is the stuffy half an hour while you're waiting for the air-con to do its thing.
Well, future friends wait no more, because in your Jetson-ified home you can also turn your air con on before you get home, meaning it will be the perfect temperature the minute you walk in the door. MyAir allows you to set different temperatures in different rooms from wherever you have access to the system's app – so your smartphone or tablet will do the trick.