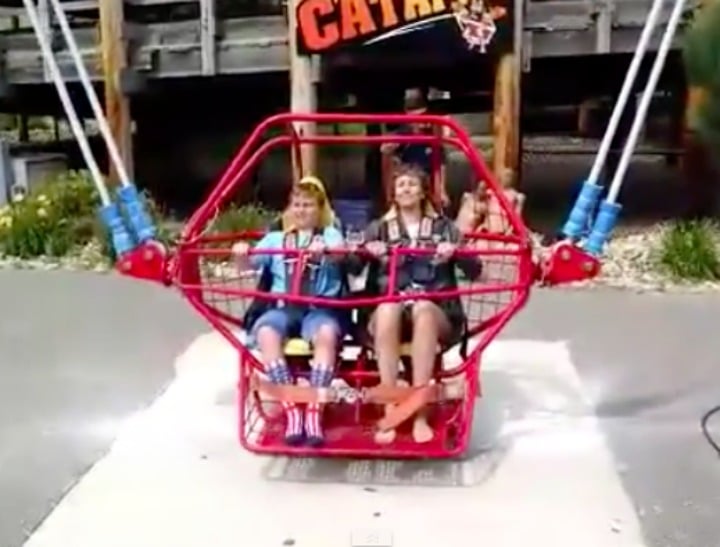 "We'll pray for you!" Dad yells out.
"The ropes are looking a little frayed!" Dads are hilarious.
"Did you sign the insurance waiver?" HA HA HA….ha?
Spare a thought for Carrie Sueker and Trevor Larson, whose fun trip to the Mt Olympus Theme Park and Resort almost turned deadly after being strapped into the park's slingshot ride.