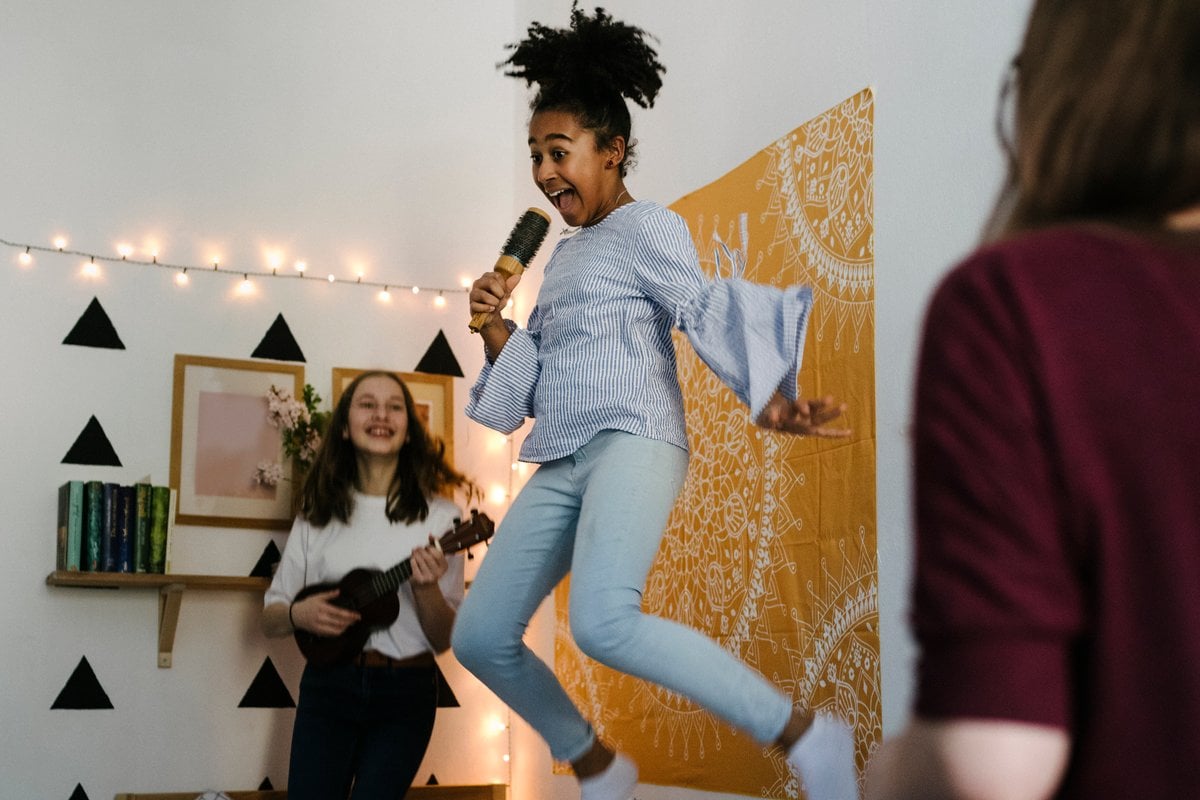 Some of my favourite childhood memories come from sleepovers with friends. From midnight feasts to late night chats and scary movies, it was always a lot of fun. 
But as a parent of two boys aged 11 and almost five, sleepovers are not nearly as fun anymore.
When our eldest turned nine, we decided he could go on occasional weekend sleepovers with friends as long as we knew the host family well. We have also hosted a handful of sleepovers at home as a special treat, but thanks to COVID, there haven't been many recently. 
Our sleepover rules include limiting the number of friends to just two or three. We also ask that everyone is in bed by about 10.30pm with devices left in the kitchen. We're pretty flexible with snacks and treats, but I'm not very tolerant of noise after bedtime!
Watch: The things people never say at kids' parties. Post continues below.
To find out what other parents think about sleepover rules, we reached out to our Mamamia community.
Here's what 12 other mums had to say.
1. 'The TV goes off.'
"Once I go upstairs to bed, they are only allowed to watch one movie. Once the movie finishes, the TV goes off. They can chat quietly for a bit afterwards but no more tech.
"We allow snacks but I don't have fizzy drinks in the house. The sleepover happens downstairs in the living room. Once or twice I've had to go down to ask them to quieten down. 
"There are usually three to four kids at the sleepovers (including mine). Prior to the sleepover, I usually take them all to the park to tire them out a bit and give them something else to do other than gaming!" - Clare.
2. 'We have whole family sleepovers.'
"We've established a tradition of whole family sleepovers with another family and it works so well. Every couple of months, we exchange the hosting. The kids aged between eight and three have a brilliant time and enjoy sharing a room, playing together late, and waking up to play again. 
"Meanwhile, us adults get to enjoy a special meal and some great wine. No one has to be a designated driver, and it is a relaxed mini weekend break for both families with little cost. As for solo sleepovers, we only do them with our closest friends and only from about age nine to 10." - Leila.