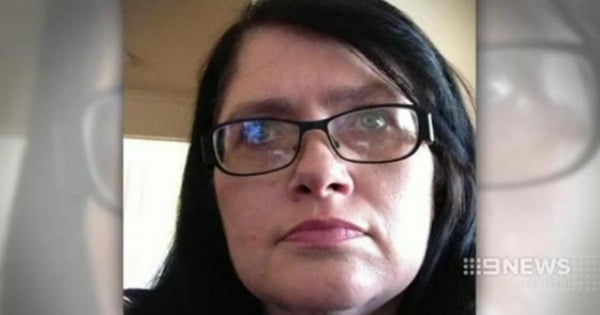 Brian Browning, who was convicted of stabbing his wife Catherine Browning fifteen times, has had his sentence extended after a successful appeal by the prosecution.
Browning was caught red-handed during the crime by his 20-year-old daughter, who heard her mother screaming for help and found her father standing nearby holding a bloody knife.
Despite this evidence, Browning pleaded not guilty before the Supreme Court of Victoria late last year, claiming he did not have the required intention for a murder conviction.
Instead, he blamed the brutal attack on the side effects of the over-the-counter sleeping pills he'd taken on the night.
Nine days before her murder, Browning's wife had told him she was leaving him after 21 years of marriage. He claims her announcement left him worried about his financial future and unable to sleep, so he took four Restavit brand sleeping pills.
The court heard at trial that while the sleeping pills could cause hallucinations in very large quantities, the amount that Browning claims to have taken was unlikely to produce such an effect.
Brian Browning found guilty of the 2013 stabbing murder of his wife in their Skye home: http://t.co/a737Dh91vu #9News pic.twitter.com/3XMJ9w0JOA

— Nine News Melbourne (@9NewsMelb) May 6, 2015
In the days following the murder, Browning told police he was "seeing insects crawling up the walls" and that he had felt like he "needed" to kill his wife.
"I just had to kill, you know,'' he told police. "I just spun out.''
Browning was originally convicted of murder and sentenced to 18 years imprisonment with a non-parole period of 14 years.
On appeal, his sentence was successfully raised to 21 years imprisonment with a non-parole period of 16 years.
The judge on appeal declared the original sentence "manifestly inadequate".