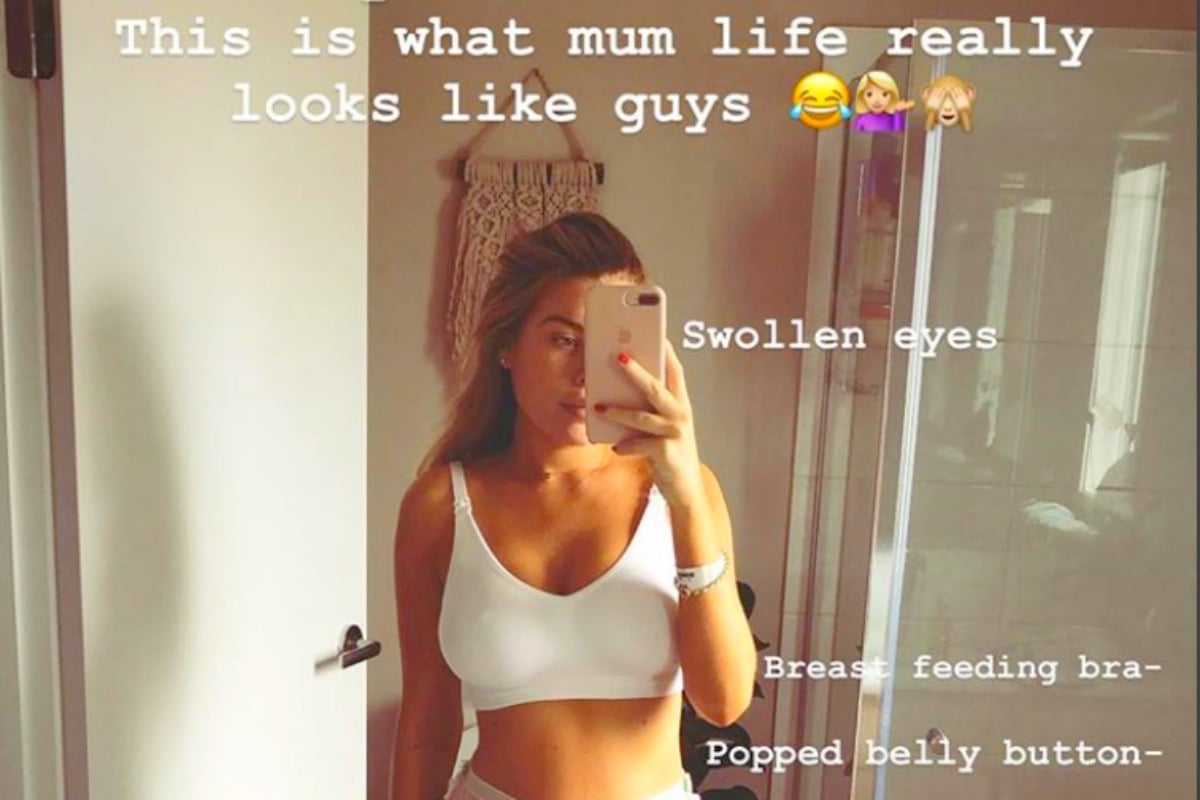 Former Big Brother star Skye Wheatley welcomed a baby boy with partner Lachlan Waugh on Christmas Eve – and already she is sharing details of her new mum experience on Instagram.
The 24-year-old shared photos of the birth and of her first moments with her son on Tuesday, writing, "Everyone meet Forest Van Waugh. 8lb 9oz born on the 24:12:18 at 16:55pm…I got the best Christmas present of all time."
The following day, on Wednesday, Wheatley proudly shared an Instagram story of her post-pregnancy body in her bathroom, with the caption: "Bod update."
"This is what mum life really really looks like".
The story was a photo of Wheatley in maternity underwear; "breast feeding bra, popped belly button, hospital undies, giant maternity pad."
Wheatley added that her 'new-mum look' came complete with "swollen eyes".